Somebody is going to have to take the public relations hit that comes with signing Trevor Bauer. Let's cross our fingers that it isn't the Red Sox.
The Boston Red Sox and Chaim Bloom don't even think of signing Trevor Bauer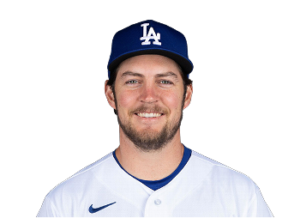 Trevor Bauer is a former Cy Young Award winner and a top starter for his team. After being released by the Dodgers, his new team will only be responsible for $720,000 of his $22.5 million salary in 2023.
Bauer would be a steal, a depressed asset priced far below market value for a pitcher of his skillset, if he is even close to the pitcher he was. The Dodgers, however, would rather eat the cash than be linked to him.
Three previous accusers have stated that he used physical force during sexual encounters, going beyond the limits of what was acceptable for all parties involved.
Major League Baseball suspended Bauer for 2 full seasons (324 games), due to the league's policy on domestic violence and sexual assault, despite Bauer's claims that everything was done voluntarily. After that, a neutral arbitrator whittled it down to just 194 games.
If a team signs him, it's sending a message that they think his skills will benefit the team more than his bad image will hurt.
The addition of a strong starter could be the deciding factor in whether or not the Red Sox make the playoffs this year. Since taking over personnel decisions for the Red Sox in 2019, Bloom has made some questionable moves, but he has also been unlucky.
It must be tempting to have the chance to sign a star starter at a significant discount.
Although it has been reported that multiple teams are not interested in pursuing Bauer, when questioned by Chris Cotillo of MassLive, the Red Sox were unable to provide a firm answer. It could be as easy as staying out of Bauer's and the MLBPA's (who might allege collusion) legal sights.
There have been zero rumors or signs that Chaim Bloom is considering doing anything of the sort. As of yet, however, they haven't locked the door.
Reached out to Red Sox officials to see if the club had a stance on a potential Trevor Bauer pursuit. They cited that the CBA has strict rules preventing teams to dismiss the ideas of signing free agents (either on or off record). It's a collusion/competition thing.

— Chris Cotillo (@ChrisCotillo) January 12, 2023
Top-level managers often convince themselves that a person can be transformed by exposure to and participation in the company's culture and management style. They convince themselves that they are helping the player and the sport when in reality they are just helping themselves. In reality, however, all they want is a fast track to success.
The decision to trade Mookie Betts and the release of Xander Bogaerts have not been forgotten by Red Sox fans. Bauer's signing would widen the gap regardless of his pitching performance. To put it plainly, it's preferable to lose without Trevor Bauer than to win with him.