The signing of shortstop Joendry Vargas made a huge splash in the international free agent market, and the Los Angeles Dodgers were among the teams that benefited.
The Dodgers signed the No. 3 prospect on International Signing Day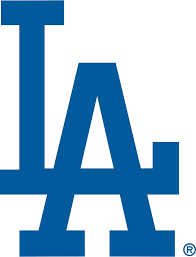 You can read also: Mets power hitter Pete Alonso goes back to his roots in Tampa
Vargas is one of the best young players in baseball and has the potential to be a game-changer for the Dodgers in the not-too-distant future.
By way of former MLB pitcher turned MLB analyst Antonio Puesan, the Dodgers inked Vargas to a two year, two point eight million dollar contract.
According to MLB Pipeline, the 17-year-old Dominican Republic native is the third-best prospect in his class.
Although statistics for a 17-year-old international prospect are scarce, MLB Pipeline portrays Vargas as a player who can potentially cause significant damage at the MLB level.
See more: Rumors: The Dodgers may still want Bryan Reynolds, but the Pirates will "make a deal they like"
The scouting report said, "At the plate, he shows an advanced approach with the ability to hit for average."
As he continues to bulk up, "Vargas is expected to show more raw power and rack up extra-base hits as he fills out his frame," the report said. "Overall, there is lots of offensive upside, which is particularly valuable at such a premium position. He's also been praised for his makeup and work ethic."
Vargas, who is 6 feet 3 inches tall, could be forced to switch positions from shortstop. He may not have the best arm in the world, but his instincts and range at the position are well-respected.
Joendry Vargas, who is only 17, is too young to make it to the Major League Baseball any time soon. The Dodgers believe they have a future star in Vargas, but he has yet to live up to the hype.