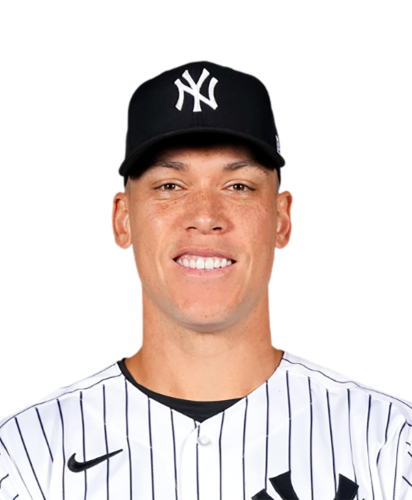 Aaron Judge was forced to leave the team's triumph over the Texas Rangers on Wednesday due to right hip discomfort. The Yankees are now preparing for the likelihood that Judge will need to be placed on the injured list.
Update on Yankees star Aaron Judge's Injury
Injury: Foot
Status: Day-to-day
UPDATED (Jun. 05):
Aaron Judge of the New York Yankees is struggling with a foot injury following an incredible catch.
Judge explained his absence from the Yankees' 4-1 victory over the Los Angeles Dodgers: "A little sore, a little precautionary,"
As the Yankees prepared to board their long journey back to New York on Sunday night, Aaron Judge was in flip-flops and athletic socks, complaining about his sore right big toe in Los Angeles.
Judge is scheduled for an MRI on his hip, and the results will determine his next steps.
In addition, Judge rolled over on his right wrist during an awkward slide on Wednesday, but he still played. After a swing in the second inning on Thursday, cameras caught him flexing his right hand. It's unclear whether the hip pain is related to the uncomfortable slip on Wednesday.
Initially, it was thought that he had a wrist injury, but he experienced pain on his right side on Thursday, indicating that he may only need a few days of rest to fully recover.
Judge stated that he will most certainly miss the next several games, necessitating the Yankees' search for a substitute for their leading hitter.
Without Aaron Judge, the Yankees are in big trouble!
Judge has a batting average of in 26 games this season.261/.352/.511 (140 OPS+) with six homers. While that is impressive, it falls short of Judge's career highs and certainly falls short of his legendary 2022 season.
The Yankees will play three more games against the Rangers and a three-game series against the Cleveland Guardians before their next off day.
Given their four consecutive losses and the Bombers' apparent advantage, the Yankees should rest Judge for the remainder of the Texas series. It remains to be seen how their offense will respond, especially with such a small outfield.
For the time being, the Yankees rely heavily on the top of their batting order, specifically Anthony Volpe, Anthony Rizzo, DJ LeMahieu, and Gleyber Torres. However, someone in the outfield must step up and play until Judge returns.
The Yankees have also been hampered by injuries this season. They are currently without their No. 2 and No. 3 starters (Carlos Rodón and Luis Severino), as well as their starting center fielder (Harrison Bader), DH (Giancarlo Stanton), top setup man (Jonathan Loàisiga), and several other depth arms.
They enter Friday night's game against the Rangers with a 15-11 record and a fourth-place finish in the tough AL East.
READ ALSO: