For former New York Yankees catcher Gary Sanchez, the free-agent market is heating up in the final weeks before the start of spring training.
The battle to sign Gary Sanchez, a player who formerly caught for the Yankees is heating up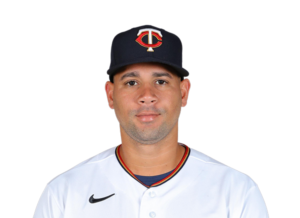 On Friday's episode of Hot Stove, Jon Paul Morosi of MLB.com reported that he has heard the Giants, the Royals, and the Angels are still looking for a catcher. Gary Sánchez is currently the best option for buyers in that sector.
The Athletic's Jim Bowden said last week that Sanchez, 30, is the best catcher still available in free agency, and suggested the Boston Red Sox, San Francisco Giants, Houston Astros, and Arizona Diamondbacks as good fits for the veteran.
Sánchez contributes tremendous raw power both at the plate and in the field. Defensively, he's just average, and he lets in far too many baserunners thanks to wild pitches. On the other hand, he has made two All-Star teams and hit 154 home runs over his eight-year career. He would do well as a backup catcher and occasional designated hitter against certain pitchers.
The New York Post's Jon Heyman reported last week "The Giants are looking at Gary Sanchez, who improved drastically according to his defensive metrics."
As a result of signing two-time World Series champion Christian Vazquez to a three-year, $30 million contract to platoon with former top prospect Ryan Jeffers, the Minnesota Twins have decided not to bring Sanchez back for 2019.
Before the 2022 season, the Twins acquired third baseman Josh Donaldson from the Yankees and shortstop Isiah Kiner-Falefa from the Yankees in exchange for catcher Ben Rortvedt and catcher Gary Sanchez.
An agent for Sanchez, Francisco Marquez, was quoted by Ken Rosenthal of the Athletic last month:
"The most important aspect of the 2022 season was that at the end of the season Gary was able to finally and completely shake off the emotional baggage he had acquired during his previous two seasons with the Yankees," Marquez said. "Whoever gets Gary this offseason will benefit from the rebirth of the Kraken."