On Tuesday, 28-year-old social media star Bri Teresi shared photos on her Instagram account and had fans proclaiming her "perfect".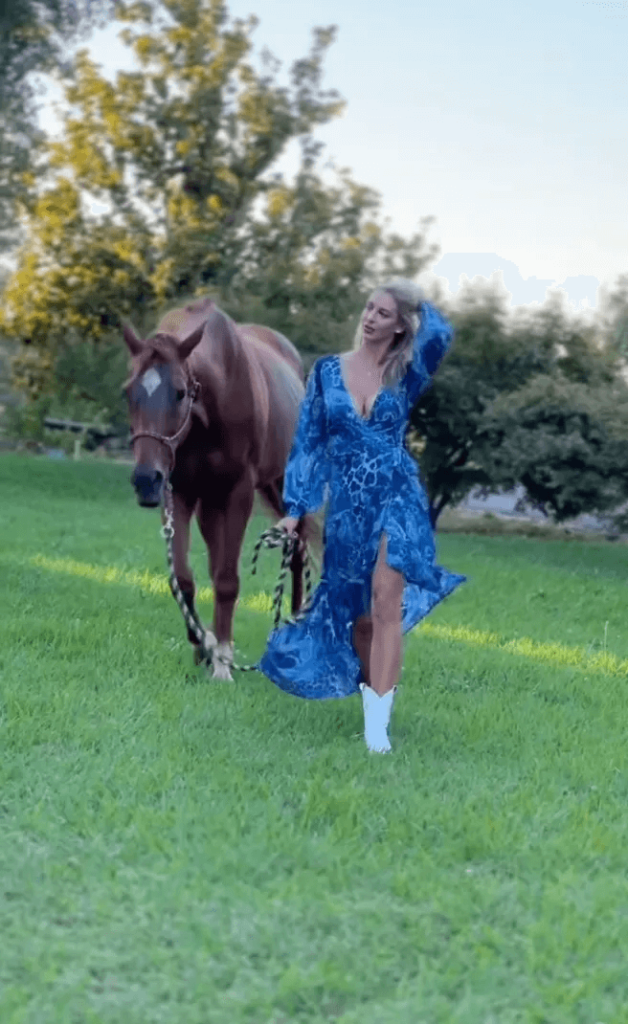 Bri Teresi has 1.6 million Instagram followers and one million on Twitter. The account of Teresi's OnlyFans page has nearly 200,000 likes, which is an indication of her popularity.
Teresi treated fans to shots of her walking alongside a brown horse in an open field wearing a blue and white dress, while a thoroughbred stood in the background.
As a result, her followers were delighted by the images, describing her as "Perfect and idyllic."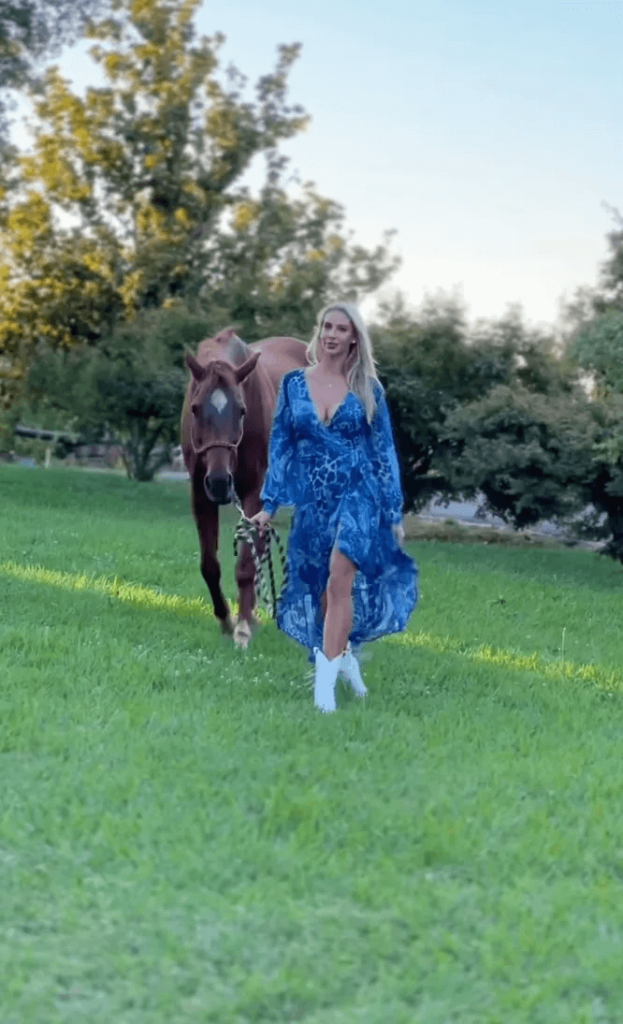 Among her admirers, one commented: "It's impossible not to be captivated by her beauty."
Another said: "She is breath-takingly beautiful."
A third added: "Very, very beautiful."
And a fourth commented: "She is wearing a gorgeous dress."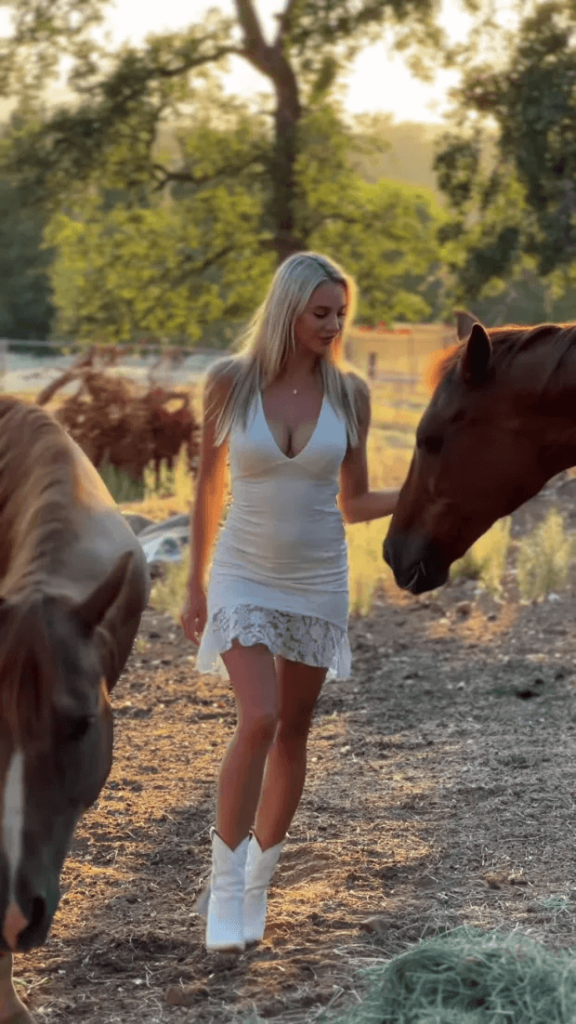 Read next :
About Bri Teresi  :
Bri, who is currently in Europe with college friend Hannah Mitterberger, has been spotted playing at the Real Club Valderrama in Andalucia, as well as the San Roque golf course in Cadiz.