Katie Sigmond, a golf influencer, recently captured the attention of fans with her latest outfit on the golf driving range at Chelsea Piers in New York City.
On Wednesday, the social media influencer posted Instagram snaps of herself at a golf range, rivaling Paige Spiranac's following of 3.2 million on Instagram.
In a video, Katie showed off her backside while wearing tiny shorts, an athletic bikini, and black boots.
She then revealed her impressive lefty golf swing.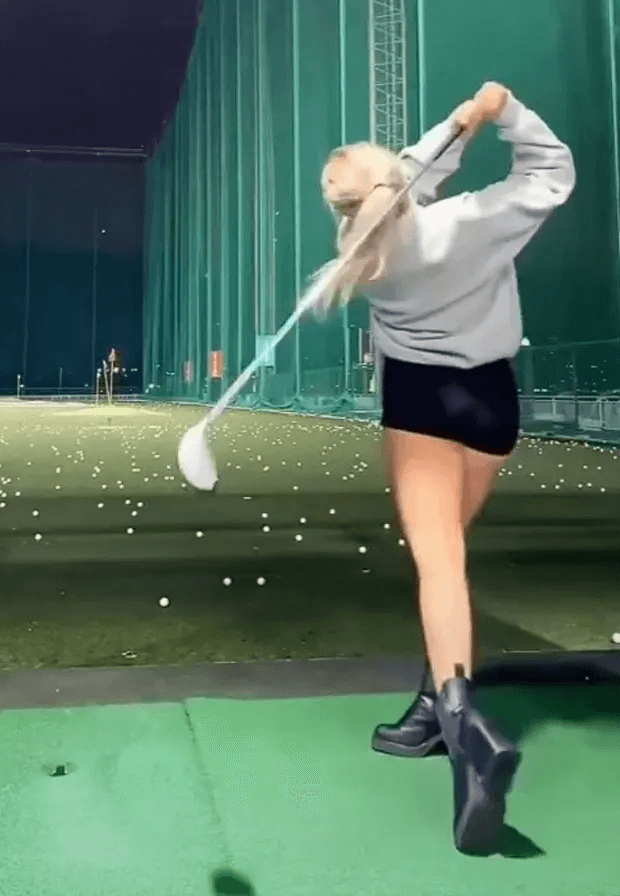 A number of fans commented on Sigmond's outfit on the golf range. One wrote: "You are beautiful".
Another wrote: "Looking good."
A third wrote: "You're so pretty."
Another added: "You're so cute.".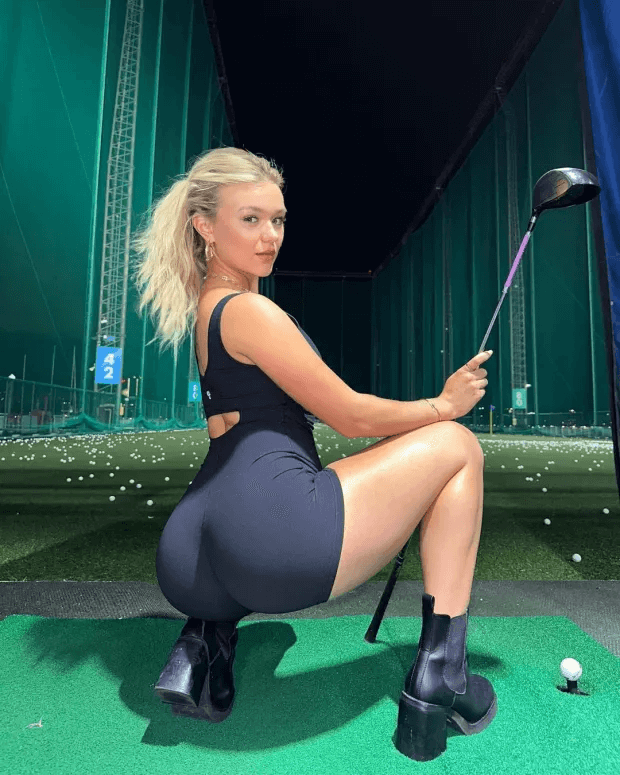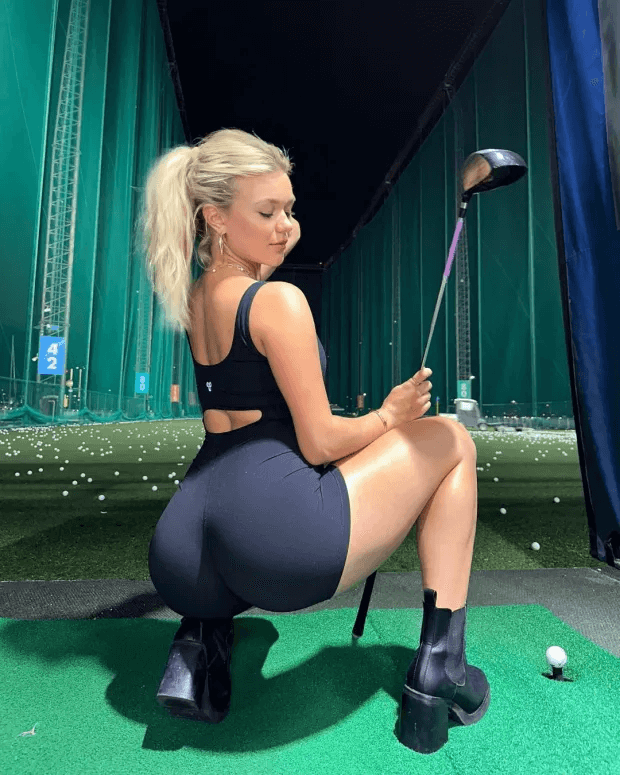 Read next :