A new Instagram video by golf influencer Bri Teresi has led her fans to describe her as literally a goddess. Bri Teresi has 1.6 million Instagram followers and counting.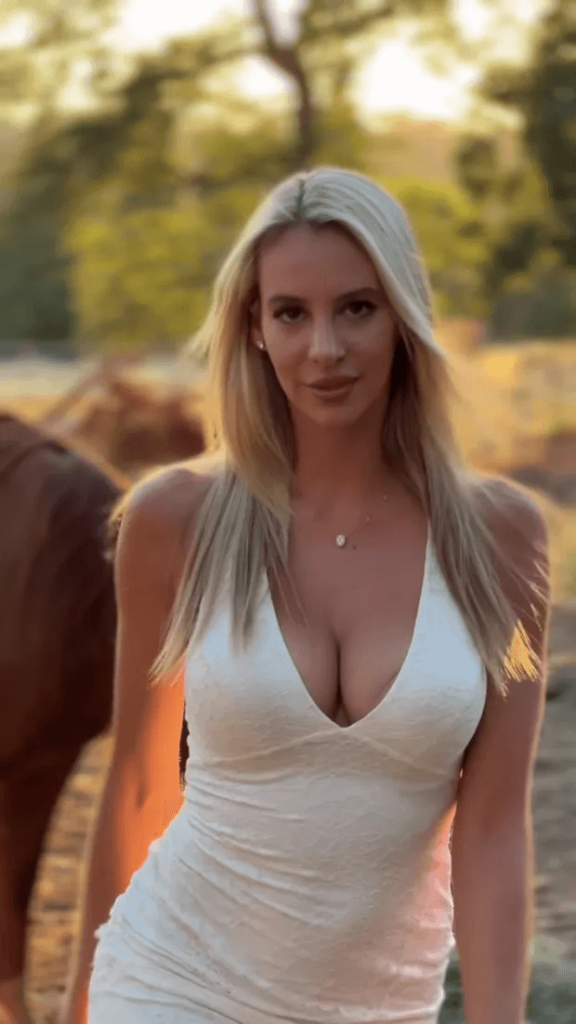 While walking past some horses in a field, the leggy golf influencer wore a low-cut white dress and paired it with cowboy boots.
As Bri walked toward the camera, her fans erupted with excitement. The first comment read: "Literal Goddess."
The second said: "My goodness."
After that, the third said: "Looking Beautiful Bri."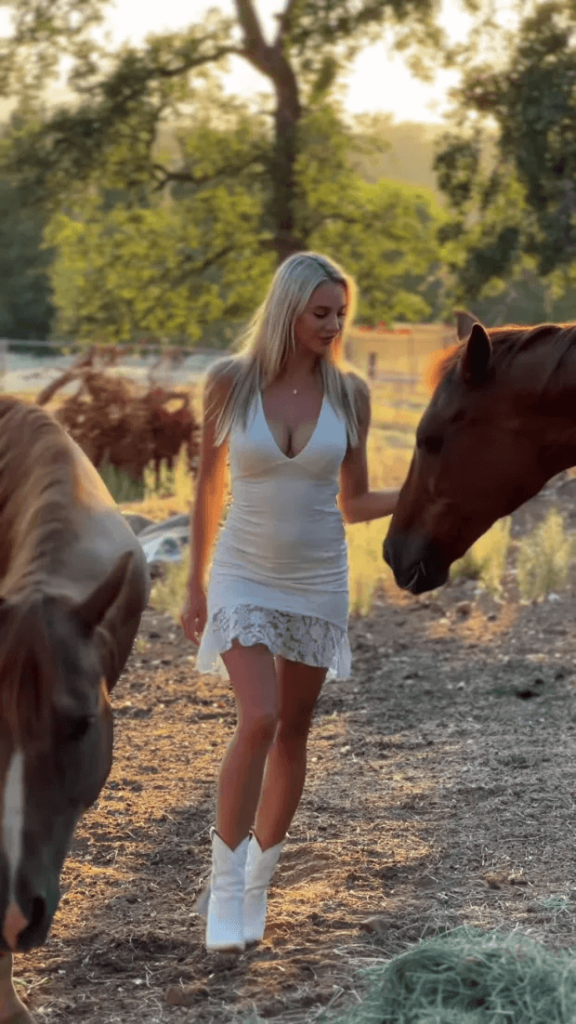 According to Bri, picking up a golf club has brought her more followers and fans than a typical bikini post.
She admitted to the New York Post: "I definitely noticed a big increase in engagement after I started posting golf content.
"When I started posting golf videos people were much more inclined to watch and comment as opposed to the typical bikini post.
"It gives me an edge. I've booked hosting jobs in the Dominican Republic and met so many different people because of golf."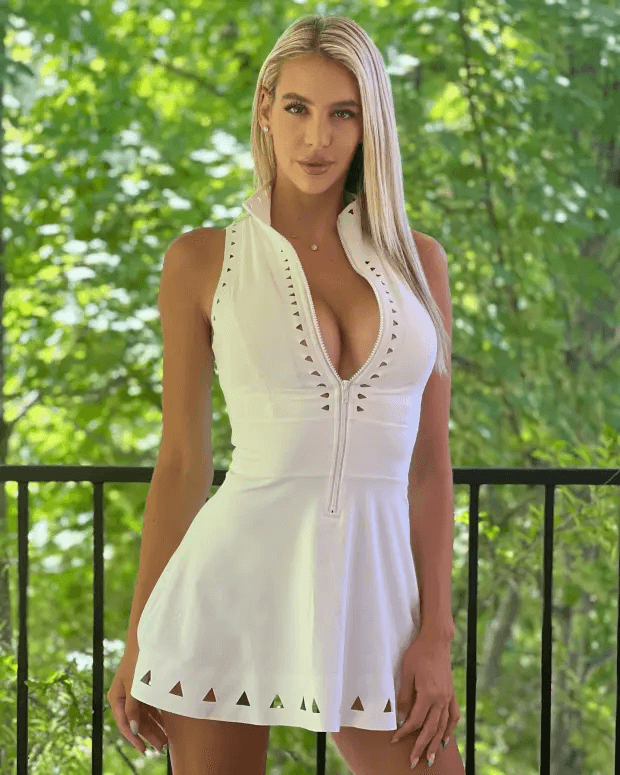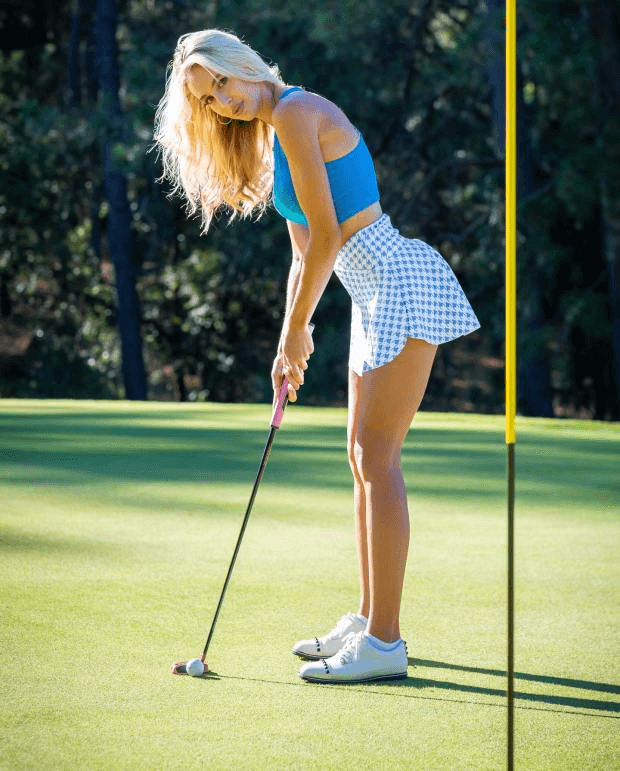 Read next :
About Bri Teresi  :
Bri, who is currently in Europe with college friend Hannah Mitterberger, has been spotted playing at the Real Club Valderrama in Andalucia, as well as the San Roque golf course in Cadiz.