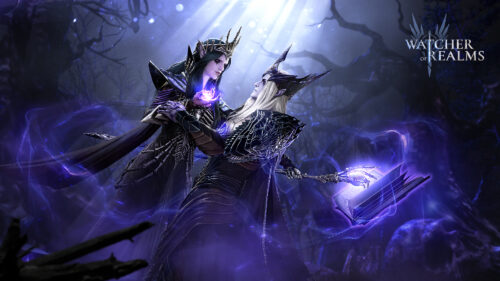 Looking for the most complete tier list of all the best heroes in Watcher of Realms? Then you're where you need to be. This is a list of all the available heroes in the game, ordered from best to worst.
Watcher of Realms tier list – All characters ranked
S+ Tier
Ajax
Aracha (L)
Arrogance
Aylin
Captain Reve
Gwendolyn
Hatssut
Khamet
King Harz (L)
Morrigan (L)
Nyx
Regulus
Selene
Silas
Torodor (L)
Twinfiend (L)
Valkyra
Venoma (L)
Vierna
Volka
Zilitu
Selene can stack marks on her targets, which will later detonate, causing even more damage. She's an excellent unit to deploy on the front lines of battle because she has good sustain and even better damage.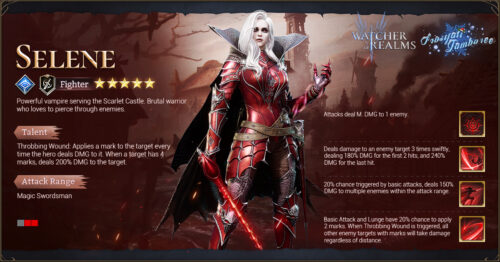 Aracha is one of the game's best fighters. She can also attack airborne units, making her useful in almost any situation. Her damage is incredible; she uses both damage over time and crowd control. It is without a doubt one of the best units in the game.
Vierna is a mage who has a connection with Silas, a powerful marksman. She excels at applying continuous DPS and executing enemies with her lethal ultimate. She is currently one of the best damage dealers in the game.
S Tier
Aeon (L)
Ain (L)
Apsan
Azhor
Brokkir
Calypso
Cerberus
Dolores
Eona
Eowyn
Greed
Hollow
Laurel
Lightlocke
Livian
Luneria (L)
Magmus
Marri
Nauvras
Nazeem
Nocturne
Osiren
Pyros (L)
Raiden (L)
Salazar
Setram
Shamir
Soleil
Valeriya
Wrath (L)
Zelus
Setram is a marksman with great burst damage and attacks that can overload and do more damage as a result. His passive, Devastation, makes him great against enemies with shields. Overall, he's a great unit to use against bosses because the more times he hits the same target, the more damage he does.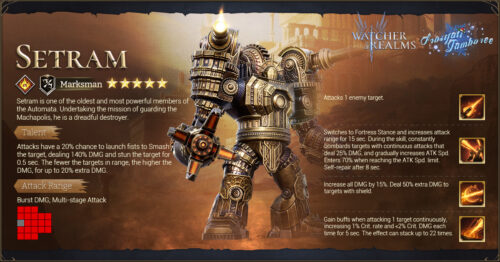 Cerberus is one of the few units that can only attack one cell at a time. His basic attacks deal AoE damage, and when his ultimate is activated, his damage multiplies exponentially. If Cerberus dies, he will leave a damage-inflicting area where he died.
Zelus is a mage who bases all of his skills on creating ground effects in specific areas after using his skills. He's a good debuffer and AoE DPS unit, especially if you have a front line to keep enemies in his ground debuff areas.
A Tier
Abomination
Ai
Ardeth
Atrox
Aveline
Azzoth
Baron
Borut
Brienne
Brunor
Cyclone
Daemon
Dalyn
Deimos
Glen
Gluttony
Harpun
Imani
Isolde (L)
Lili
Maul
Meriel
Midan
Nisalt
Nissandei
Olague
Selkath
Tauriel
Tazira
The Infernal
Theowin
Titus
Voroth
Vortex
Borut is the first Leader a player can use, and he's also a pretty good one. He can deal decent damage to enemies in his range and also apply crowd control in the form of knockback.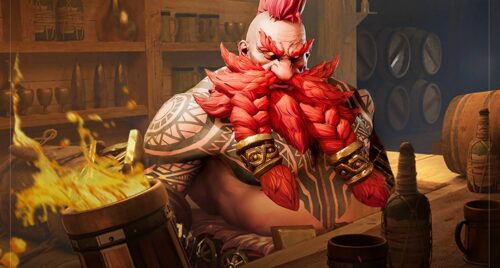 Isold can boost her faction team members' basic attributes and grant them shields. She's a fantastic unit that can give allies bonuses to their Block rates and defenses.
Nissandei is a healer who can also temporarily increase allies' Attack Speed. When casting the ultimate, she excels at both single-target and AoE healing.
B Tier
Amahle
Camille
Cyrene
Dagna (L)
Drogo
Estrid
Janqhar
Komodo
Morene
Narvi
Niro (L)
Nunea
Rex
Voltus
Rex is a strong defender with whom all players begin. He's good at stacking shields and dealing damage to the unit directly in front of him.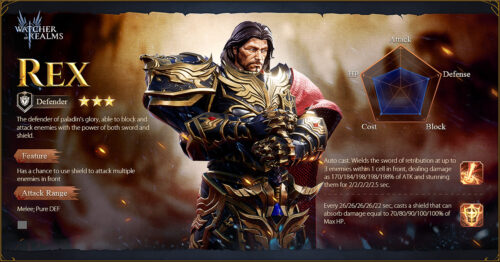 Cyrene is a competent fighter who can also increase the Crit Rate of nearby allies. She has some crowd control and can deal good damage with a short cooldown.
Nunea is a healer, but she doesn't heal as much as buffs that boost attack power or defense. She's in the B tier because her heals aren't that great.
C Tier
Aryn
Autumn
Barclay
Cuke
Cutter
Decimus
Duradel
Elukas
Ghorza
Gnash
Gogran
Golkba
Langlyn
Ogrul
Skulf
Sorzus
Spring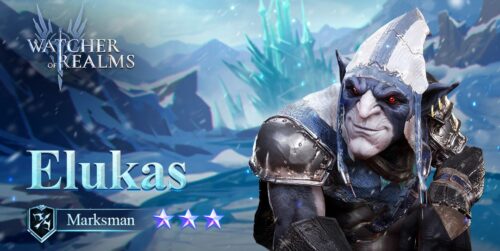 C-tier heroes are among the game's worst. They aren't particularly noteworthy, as they typically have two to three skills, all of which are vastly outperformed by any of the other characters mentioned above.
D Tier
Dreammarker
Gale
Halder
Hayden
Jonas
Josh
Liam
Lilia
Longman
Preter
Rhutu
Rogers
Rum-Nose
Ryder
Shelor
Skreef
Wagrak
There's no point in explaining what each character in the D tier does because they only have two skills, both of which are pretty meh. We recommend that you do not upgrade any of these heroes.
This concludes our Watcher of Realms character tier list.
Related: