This week's report revealed more details about the pitcher's disturbing and violent history with women.
Trevor Bauer allegedly choked a woman several times until she passed out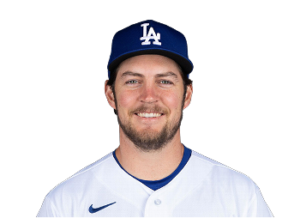 The Los Angeles Dodgers announced a decision on Friday that had been rumored for several weeks. They designated Trevor Bauer for assignment, paving the way for his release.
While losing an ace-level starter and the $22.5 million remaining on his contract is a difficult pill for Los Angeles to swallow, the organization felt it was in the best interests of their locker room.
Trevor Bauer was suspended for most of 2021 and the entire 2018 season after being accused of sexual assault. Allegations that never resulted in formal charges being filed against the former All-Star.
Despite the fact that authorities in San Diego did not charge Bauer, MLB found enough evidence in their own investigation to impose a 324-game suspension on Bauer after initially forcing him to take an indefinite leave of absence. Until now, the reasons for their decision had remained unknown.
While one San Diego woman accused Trevor Bauer of assaulting her during multiple encounters, the allegations also exposed stories from several other victims of his apparent violent sexual nature. And it appears that the league investigated the specifics of those various situations.
The Wall Street Journal reported on Thursday on specifics from the notice of discipline that the league sent to Trevor Bauer in April 2022, which the outlet viewed. The letter explained MLB's decision to impose the historic non-PED suspension.
The league discovered solid evidence that the 10-year veteran subjected two women to "violent and nonconsensual acts during sex" during their investigation. In addition, he choked a third woman unconscious on several occasions and had sex with her while she was unconscious.