Billy Eppler is ready to resume wheeling and dealing once the club's contract with shortstop Carlos Correa is finalized.
Finishing a deal with Correa would be the capper to an insane offseason run for the Mets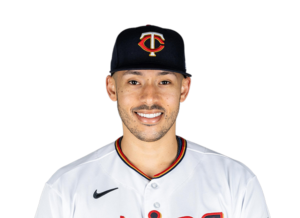 Ken Rosenthal of The Athletic stated:
"They are going to need to make some more trades; they have already traded (James) McCann. They would trade [third baseman Eduardo] Escobar, I would believe, if they sign Correa and get that deal finally done. And you may see some other things, too, to lower their payroll — not that they have shown much concern for lowering their payroll throughout this whole offseason, but they would do some things along those lines."
Correa and the Mets originally agreed to a 12-year, $315 million contract. The Mets, on the other hand, appear to be having some issues with Correa's medicals. As a result, Rosenthal claims Correa's contract will look "dramatically different" once everything is finalized.
Rosenthal said: "It's not going to be 12 years, $315 [million] guaranteed. The question again is to what extent does the language change, does the deal change?"
A deal with Correa would cap off an incredible offseason for the Mets, who also re-signed closer Edwin Diaz (five years, $102 million), outfielder Brandon Nimmo (eight years, $162 million), and reliever Adam Ottavino (two years, $14.5 million).
Additionally, starters Justin Verlander (two years, $86.7 million), Jose Quintana (two years, $26 million), and Kodai Senga (five years, $75 million) were signed.
In addition, the Mets signed former New York Yankees reliever David Robertson for one year and $10 million, as well as former All-Star catcher Omar Narváez for two years and $15 million.
Not to mention their spending spree last year, which netted them ace Max Scherzer (three years, $130 million) and All-Star outfielder Starling Marte (four years, $78 million).
When you add it all up, you get a payroll of around $500 million, not including a luxury tax bill of around $100 million.