With Carlos Correa on the roster, New York is arguably the best team in baseball.
Carlos Correa and the NY Mets are still negotiating a contract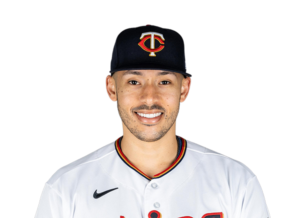 According to MLB.com's DiComo, there is "significant incentive for both sides to finalize the contract." However, he adds that due to his looming health concerns, closing a deal could take even longer than it already has.
Correa has already signed a contract twice this season. However, his contract with the San Francisco Giants was terminated due to health concerns. And that is the main stumbling block between Carlos Correa and the Mets.
Correa and his agent, Scott Boras, are unlikely to accept anything less than the originally reported 12-year, $315 million contract.
The Mets could restructure the contract to shield them from financial liability if Correa's pre-existing injury forces him to miss time in the future.
Carlos Correa may opt out of the contract and re-enter free agency. Although teams may be interested in signing him, given what happened with the Giants and Mets, Correa is unlikely to sign a long-term contract.
Regardless of what happens with Correa, the Mets will be competitive in 2023. However, his presence on the roster arguably elevates New York to the top of the league.
Finally, it appears that the Mets and Carlos Correa will reach an agreement on a restructured contract. However, nothing is certain at this point.