The New York Mets are expected to resume talks with All-Star infielder Carlos Correa soon, according to the New York Post on Tuesday.
Carlos Correa is likely to join the Mets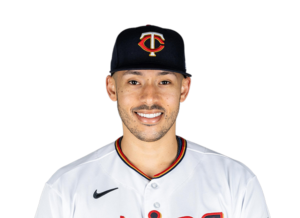 Despite concerns about his surgically repaired right leg, the team believes Correa has a "good chance" of joining the Mets.
Correa agreed to a 12-year, $315 million contract with the Mets last month after his 13-year, $350 million deal with the San Francisco Giants fell through due to concerns about his 2014 injury.
Similar concerns were raised after the Mets conducted their own physical exams, but agent Scott Boras is confident that a deal will be reached.
Correa was a World Series champion with Houston in 2017, an All-Star in 2017 and 2021, and a Gold Glove winner at shortstop in 2021.
He has a.279 lifetime batting average,.357 on-base percentage,.479 slugging percentage, 155 home runs, and 553 RBIs in 888 games with the Houston Astros (2015-21) and Minnesota Twins.