Chris Taylor will most likely play for the LA Dodgers in 2023. However, media personalities have recently raised the possibility the Dodgers will trade Taylor.
Will Chris Taylor be traded by the Los Angeles Dodgers?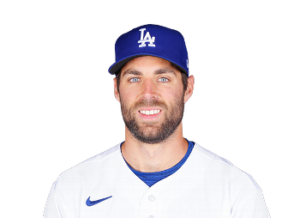 Rumors about a Taylor trade are currently circulating, as LA will have to pay Bauer a hefty sum whether they release him or keep him on the roster.
Daniel Preciado of Game Day tweeted that he believes the Dodgers will trade Taylor. However, it is unclear whether he has any sources to back up his claim. Nonetheless, many have speculated on a Chris Taylor trade as the Dodgers try to avoid the luxury tax in the wake of Trevor Bauer's uncertain status.
Chris Taylor will earn $15 million in 2023. The versatile veteran will then earn $13 million in 2024 and 2025, with a club option for $12 million in 2026. His transaction is large enough to affect the luxury tax threshold. Teams would almost certainly inquire about trading for Taylor if he became available.
The Dodgers are expected to release Trevor Bauer. Having said that, no official decision has been made. LA has until January 6th to make a decision on Bauer's future with the team. If the Dodgers decide to release the former NL Cy Young Award winner, they will still owe him $23 million.
Before Opening Day, the Dodgers could bring in some outside help. However, it appears that their roster is mostly set for the 2023 season. Regardless of what happens with Trevor Bauer, the chances of a Chris Taylor trade are slim.