Kourtney Kardashian has allowed her eight-year-old son to join her 'group of bleach blondes'.
Kourtney Kardashian's son debuted a dramatic new look, with his hair dyed a shocking shade of blonde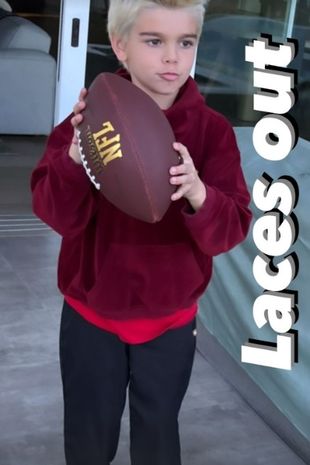 Her son Reign, 8, cut off his natural brown hair and sported a peroxide-dyed 'do worthy of a fashion show.
Scott Disick Sr. captioned an Instagram photo of his son holding a football with the words: 'Laces out,'
In another shot, the color and cut were shown up close.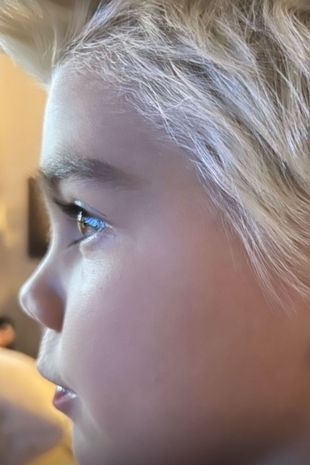 Scott and Kourtney broke up in 2015, but they still share custody of their three children Mason, 13, Penelope, 10 and youngest Reign.
Kourtney is no stranger to the hair dyer's chair; she recently posted an Instagram photo of herself with a nearly platinum blonde bob.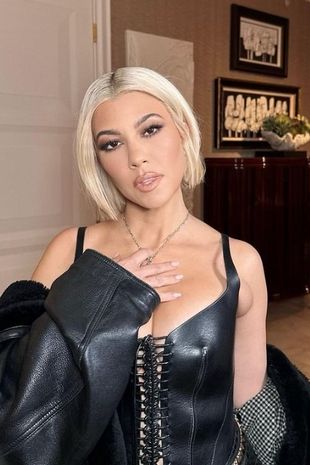 She also posted a close-up photo of the moment she coated her hair in bleach to her 214 million followers.
The reality star showcased her nearly platinum crop and striking black leather outfit in front of a Las Vegas casino slot machine.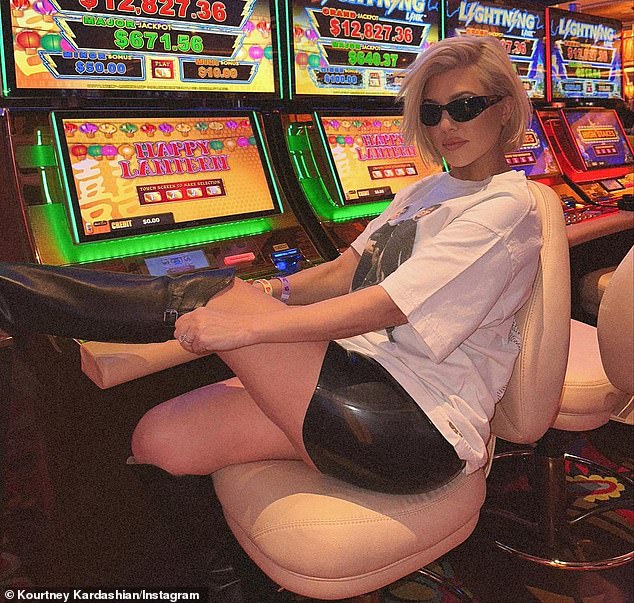 She posted the photos along with a long quote from Hunter S. Thompson, whose work is best known for the film Fear and Loathing in Las Vegas: "Every now and then when your life gets complicated and the weasels start closing in, the only cure is to load up on heinous chemicals and then drive like a bastard from Hollywood to Las Vegas… with the music at top volume and at least a pint of ether."
RELATED:
Since becoming famous on the Kardashian reality show, the eldest Kardashian sister has stuck with her natural, dark brown hair color. So the dramatic new crop is quite the change for her.
Cassondra Kaeding, a celebrity stylist and colorist in Los Angeles, worked her magic to transform Kourtney dark brown hair into a shimmering platinum blonde for her latest look.
She also has a long list of A-list clients, including Kourtney's sisters Kylie and Kendall, as well as Natalie Portman, Rooney Mara, Rosie Huntington-Whiteley, and Olivia Munn.