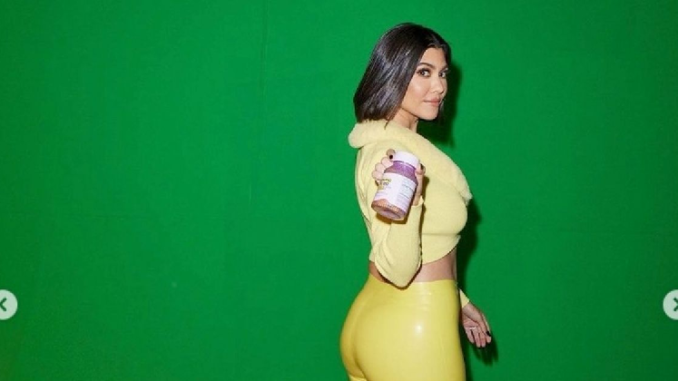 Updated: Kourtney Kardashian has deleted her latest Instagram snap after being forced to speak out about pregnancy rumors.
Kourtney Kardashian was forced to shut down speculations that she was expecting her fourth child yet again.
Kourtney Kardashian speaks out about the rumors of a pregnancy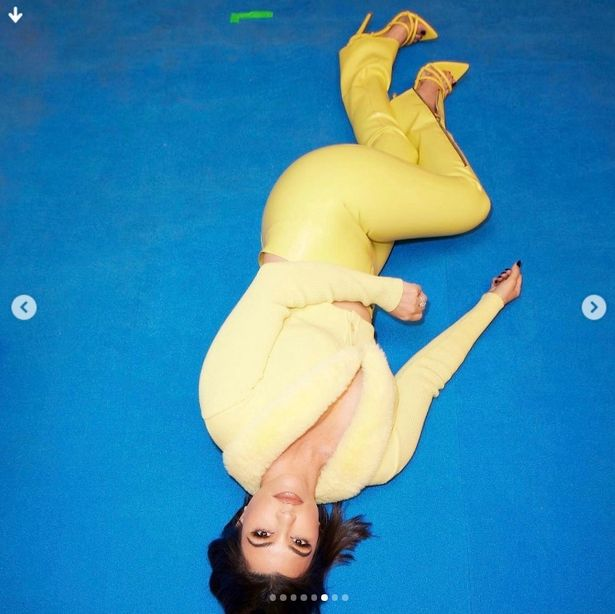 Kourtney Kardashian has finally addressed rumors that she is pregnant by answering a fan's question in her most recent Instagram post.
The 43-year-old promoted Lemme, a company that makes gummy candies to help with sleep, stress, and other aspects of personal health, by posting several images for her 214 million followers to see.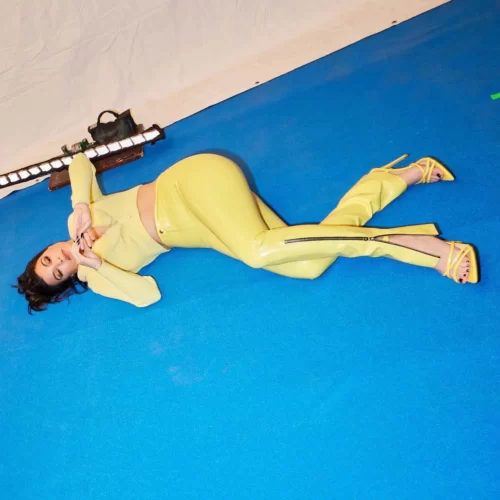 Mum-of-three Kourtney paired the top with bright yellow PVC leggings and black heels for a bold look.
The reality star struck a number of poses while wearing a yell cardigan that plunged to her midriff.
The caption of her post: "a little bts from my @lemme purr campaign."
But one user couldn't help but comment on her stomach. The user asked: "Is she pregnant?"
Kourtney quickly responded: "The after affects of IVF (I only acknowledge this comment bc I do think it's important to know how IVF affects women's bodies and it's not spoken about much)… also are we still asking women if they're pregnant?"
But this isn't the only time she's had to tell fans to stop bothering her. Kardashian had already put an end to similar rumors in August 2021 and again in December of that year.
Read Also : 
After marrying Blink 182 drummer Travis Barker in a lavish ceremony in Italy last year, Kourtney began IVF treatment but stopped in February 2022.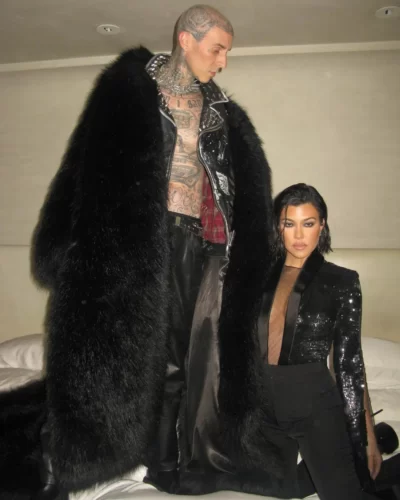 After 10 months of treatment, the star said she felt energized when she stopped because it had become "a lot" and had an adverse effect on her mental health.
It was previously known that she experienced weight gain and menopausal-like symptoms.
A user who had been called out by Kourtney eventually returned to the comments to offer an explanation and apology for their initial response.
The commenter penned: "Guys I didn't mean to offend anyone I would love it if Kourtney Kardashian were pregnant every body is beautiful! Love you Kourtney."