Posted by PZ

on January 24th, 2014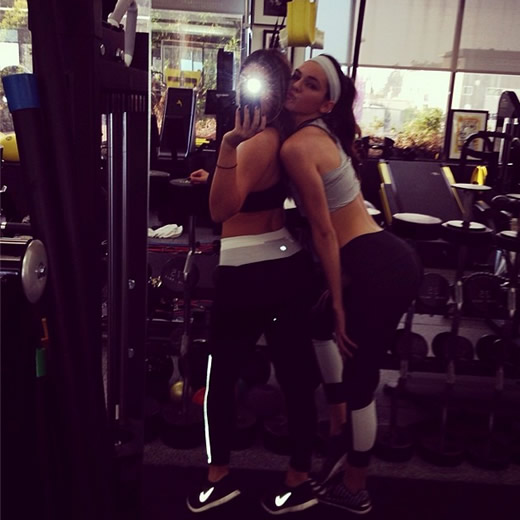 Kim Kardashian has warned her younger half-sister Kendall Jenner not to fall in love with 'One Direction' singer Harry Styles. According to a source, Kourtney and Khloe also raised their concerns about the new relationship and believe Harry will eventually end up breaking Kendall's heart at some point. An insider close to the family commented:
"Kim, Kourtney and Khloe are super worried about baby sis, and keep warning her, 'Don't fall in love with Harry, he's going to break your heart'. But it's too late, Kendall told them, 'I'm already madly in love with Harry' "
It looks like momager Kris is less concerned about Kendall. Reports say she loves her daughter's new relationship with the famous singer because she can use it t0 boost 'Keeping Up With The Kardashians' ratings and is looking for ways to milk the publicity as much as she can. Kris was also said to be excited when Kendall even suggested featuring her new boyfriend on the show because of what a great opportunity it would be. A source said:
 "Kris just loves all the publicity about Harry and Kendall, and absolutely flipped about Kendall's idea to feature Harry on several episodes of 'Keeping Up with the Kardashians'. Even though Harry's been reported as saying he won't go on the show, she's still hoping Kendall might somehow sweet talk her beau into doing the show."
Harry was recently spotted with Kendall as the new couple went to the Eagles concert in Los Angeles. The young pair were joined by Khloe Kardashian and mom Kris.
Category:
Kim Kardashian