Taking an intimate selfie from her walk-in wardrobe, Kim Kardashian donned a pair of SKIMS underwear.
A creamy plush rug covered the floor of Hulu's reality star's walk-in wardrobe, surrounded by racks upon racks of designer clothing.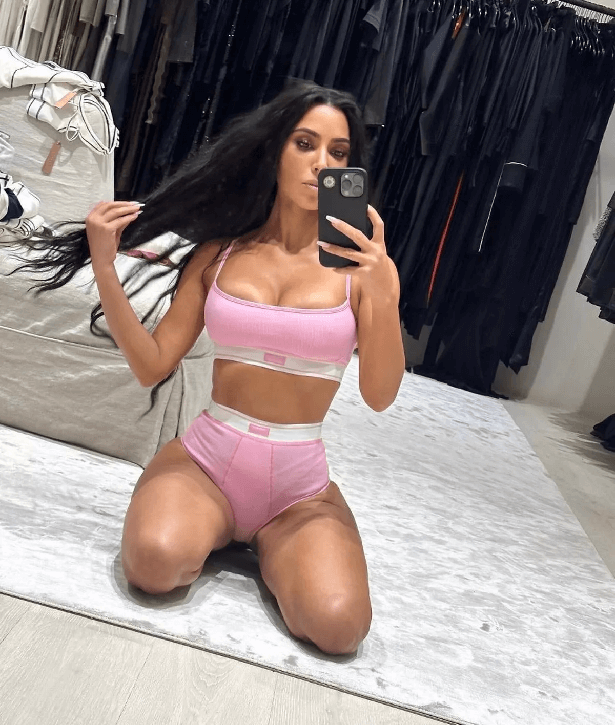 Kim held up her phone as she lounged in front of the floor-to-ceiling mirror, risking spilling out of a pink bra lined with white elastic.
She wore a laid-back make-up look, applying lashes and swiping light eyeshadow on her dark brunette hair.
With just a hint of peachy blush glinting at her cheekbones, her look was completed with a pale pink lip.
Her Instagram post was captioned with a pink candy emoji, and fans commented in droves.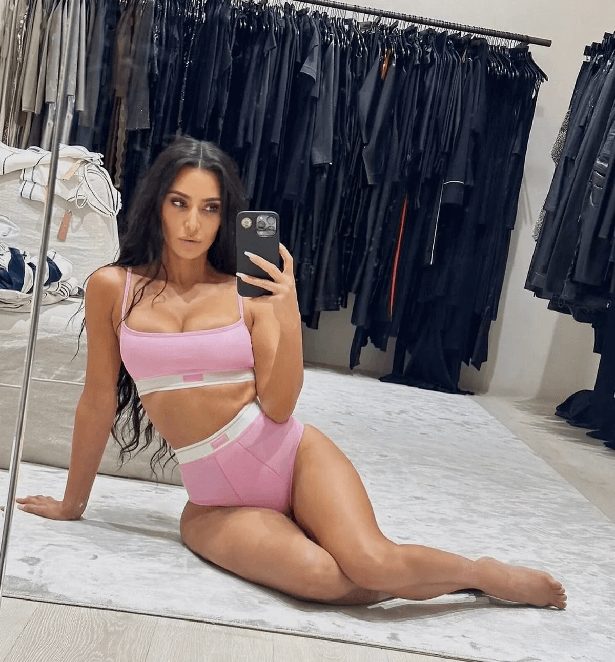 A social media user raved about her, while another called her "the hottest woman ever born".
Another added: "I love you!".
Another commenter said: "Kim, you look hot."
And a fifth said: "Kim makes me want to chase my dreams and become the best version of myself."
A few days earlier, Kim left fans flustered with her bright pink Chanel bikini on the tennis court.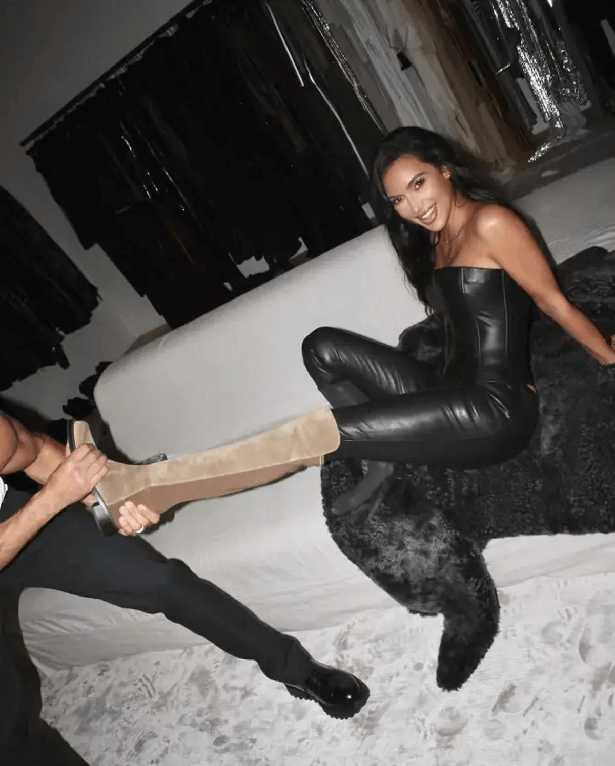 Read next :
About Kim Kardashian :
An American model, actress, and media personality, Kimberley Noel Kardashian  (born October 21, 1980) holds jobs as a businesswoman, a socialite, a media personality, and a model.
As a result of her extensive online presence, Kardashian has hundreds of millions of followers across many social media platforms, including Twitter and Instagram. With sisters Kourtney and Khloé, she launched the fashion boutique chain Dash, which operated from 2006 to 2018. Kardashian founded KKW Beauty and KKW Fragrance in 2017, and the shaping underwear or foundation garment company Skims in 2019.