Kim Kardashian, 42, left fans sweating after showing off her famous figure in stunning snaps in matching leather corset and trousers.
On Friday (September 22), she posted a series of photos from her latest outfit fitting with Stuart Weitzman.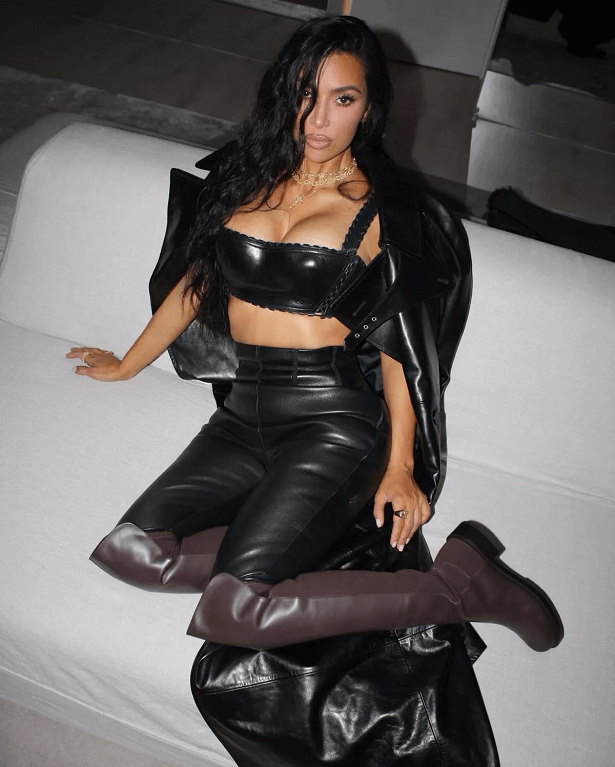 In one picture, Kim appeared to be sitting on a sofa while Chris Appleton helped her slide into a tan boot.
Taking part in the photoshoot, Kim styled her hair in loose waves and sported glam make-up along with an accompanying video clip, which showcased her footwear.
Another snap shows Kim switching out the boots she had on but keeping the same look.
She captioned the photo: "Fittings with the @stuartweitzman 5050 boot! Which colour is your favourite?"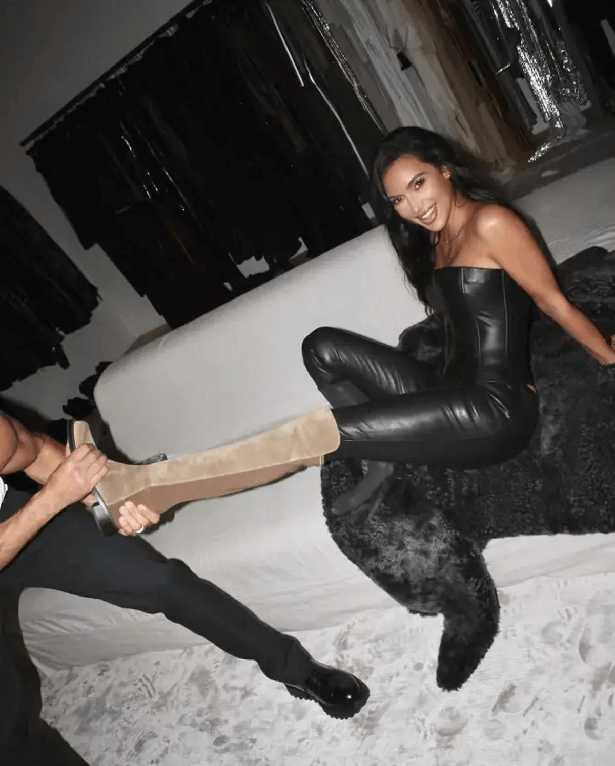 There was no surprise that her 364 million followers were enthralled by her latest social media display, with a few rusing to leave comments for SKIMS owner.
Kim's fans gushed on social media: "You look gorgeous,"
another added: "You look so good."
Another user said: "Kim, where did you get that corset? I'm dying for it" and another said: "hot."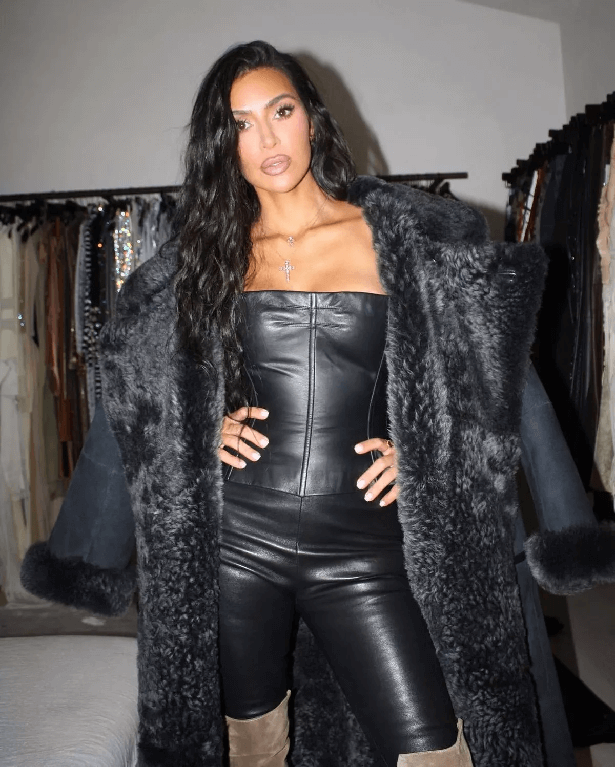 Read next :
About Kim Kardashian :
An American model, actress, and media personality, Kimberley Noel Kardashian  (born October 21, 1980) holds jobs as a businesswoman, a socialite, a media personality, and a model.
As a result of her extensive online presence, Kardashian has hundreds of millions of followers across many social media platforms, including Twitter and Instagram. With sisters Kourtney and Khloé, she launched the fashion boutique chain Dash, which operated from 2006 to 2018. Kardashian founded KKW Beauty and KKW Fragrance in 2017, and the shaping underwear or foundation garment company Skims in 2019.