Having one of the most heartwarming love stories in Hollywood, singer Jennifer Lopez and A-list actor Ben Affleck recently got matching tattoos in honor of Valentine's Day.
With allegations of a "fight" between them, Jennifer Lopez and Ben Affleck both flaunt matching new tattoos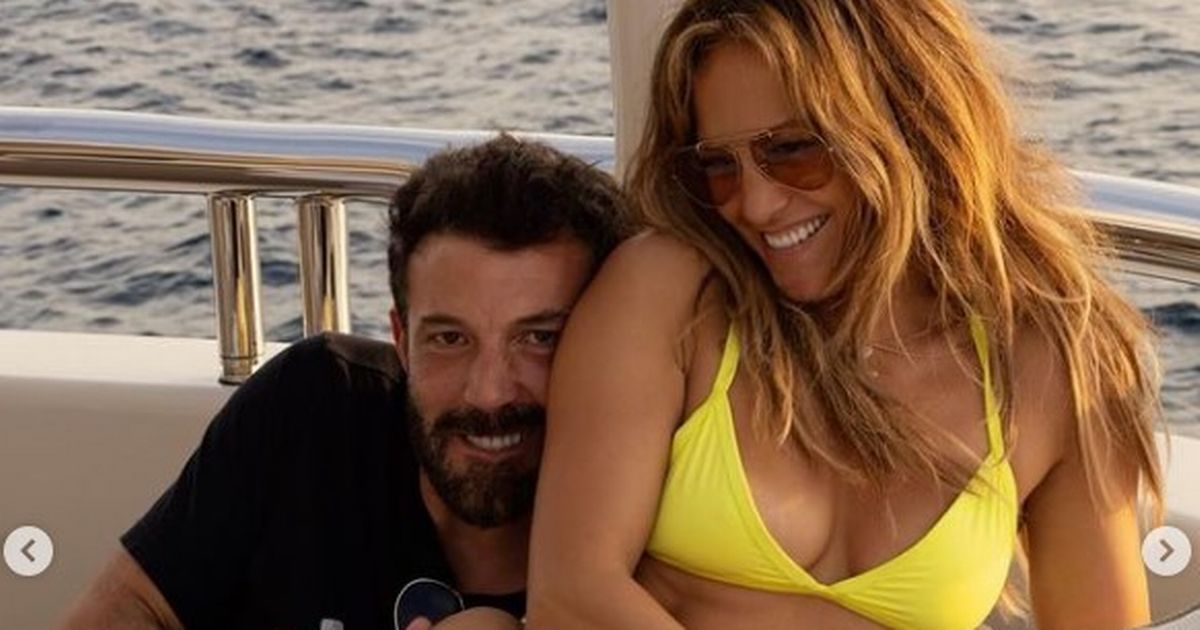 After reports of a "tiff" between the Hollywood couple, Jennifer Lopez and Ben Affleck have shown off their matching tattoos.
J-Lo showed her 234 million followers online how the newlyweds had sealed their love with matching tattoos after they had exchanged vows.
The 53-year-old woman proudly displayed her new tattoo in the center of a mirror photo she posted on Instagram.
J. Lo tattooed an infinity symbol with an arrow piercing its center and their names around it.
The singer stood with her long brunette hair falling over her shoulders, her white crop top pulled up to show off her rib tattoo.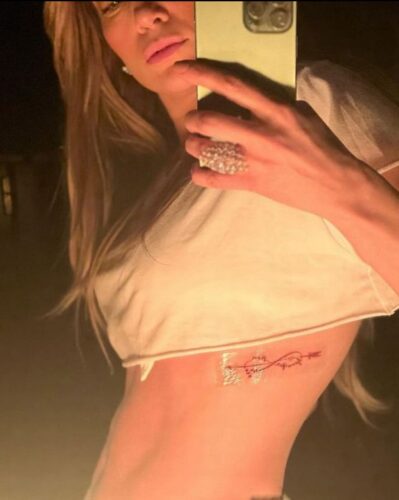 Lopez also included a photo of Ben's tattoo, which features a pair of intertwined arrows with a J and a B in the center.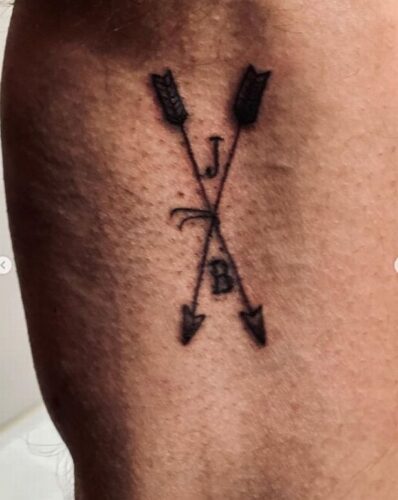 It's hard to see from this close up, but it appears that Ben got a matching tat, perhaps in the same spot as Jennifer.
According to reports, the two were seen having a "tiff" at the Grammys a week before they got identical tattoos.
Lopez apparently "snapped" at Affleck for not seeming "friendly" enough, leaving the actor visibly upset.
J. Lo, however, tweeted that Ben's deadpan expression was just his "happy face," putting an end to the rumors.
As the sun set in the background of a third photo, the couple relaxed aboard the yacht.
Jennifer sat on Ben's lap, flaunting her curves in a skimpy yellow bikini with her long, honey-blonde hair styled in beachy waves.
Ben, dressed in a blue t-shirt and white shorts, sat underneath her, playfully grabbing her bottom as she sat there with her eyes covered by the brown sunglasses.
J-Lo captioned the photo: "Commitment [infinity emoji]. Happy Valentine's Day my love," with a white heart emoji before adding the hashtags "commitment is sexy, this is us then, this is us now and this is me now".
Their friends and followers swarmed to the comments section to marvel over the couple's sweet gesture.
Keke Palmer and Paris Hilton both showed their support by simply leaving a heart-eyed emoji.
As one supporter put it: "Seriously. I don't think people understand how great your love story with Ben is. I know for sure he is your soulmate because you wrote the best album ever when you were first with him. I'm so glad you found your way to each other again."