Demi Rose stunned her legions of fans by posting revealing photos from the Middle East.
Demi Rose shocked her following with a beauty attack post on social media
The Instagram photos of the 27-year-old internet star have left her fans in a state of shock with their focus on the Middle East.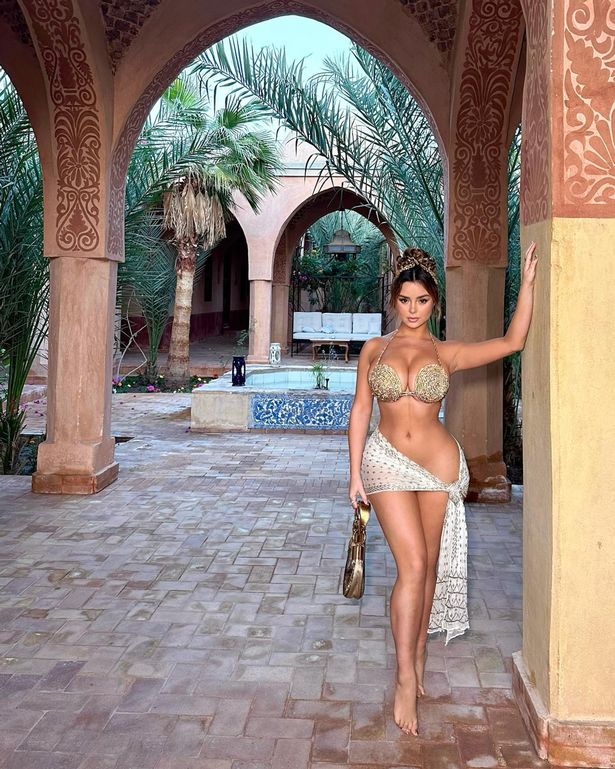 While posing for a photo in a vaulted courtyard, the star wrote, "God may be in the details" while wearing only a piece of underwear and a cloth wrap around her lower body.
Both "hermosa" and "Goddess" were used by adoring fans to describe her.
This comes after the stunning beauty earlier this week released a slew of provocative photos from her vacation in Egypt.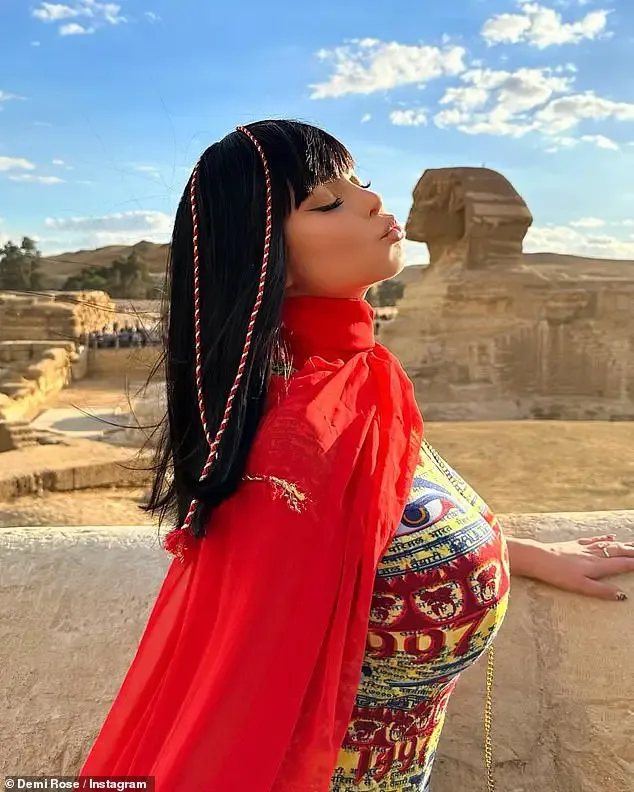 She visited the Great Pyramids on a Monday, wearing a metallic headscarf with a fun chain detail (January 23).
In a series of Instagram photos taken in front of the historic site, she flaunted her striking ensemble.
The stunning model wore a bright, skintight maxi dress with eye patterns and the year 1997.
She also wore a sheer red scarf around her neck and shoulders and carried a blue handbag with an eye design.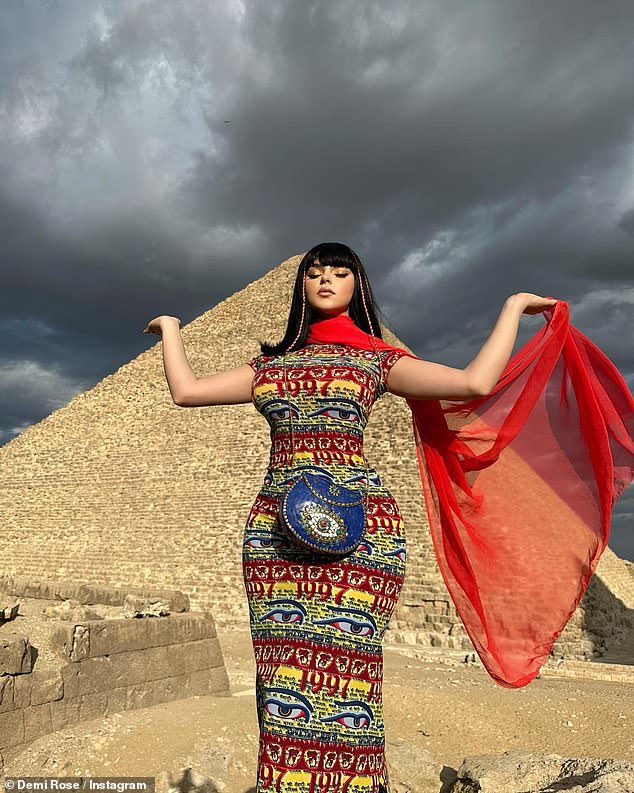 The influencer posed in front of a stunning pyramid backdrop, her glossy black hair styled in a chic bob with a pair of red braids.
She tagged her location as Giza and wrote, "All is aligned " in the caption of her Monday post.
The brunette beauty also impressed her 19.8 million fans by sharing a video of herself touring some of the ancient Egyptian architecture that has been preserved.
Read also :