One of the main goals that Genshin Impact Travelers will pursue during the Summertime Odyssey Event is finding Phantasmal Conches hidden throughout the Golden Apple Archipelago, and one Conch that may confound many players is the Broken Isle Conch. Maps of all Genshin Impact Phantasmal Conch locations throughout the Golden Apple Archipelago are included in this guide.
Genshin Impact Phantasmal Conch Locations – How To Find Them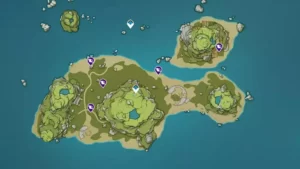 To begin their quest to collect all Phantasmal Conches on the island, travelers must first make their way to Broken Isle in the Golden Apple Archipelago. It is a prerequisite for the Resonation Visions event, which requires Travelers to collect all conches scattered across the island in order to earn Primogems, Mora, and other rewards.
There are five Phantasmal Conches on Broken Isle, as pointed out on the Genshin Impact Interactive Map, which we'll provide exact directions on how to find them all.
Broken Isle Phantasmal Conch #1: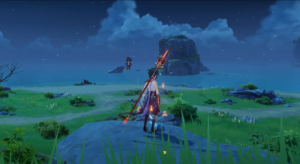 From the Teleport Waypoint, head north-west towards the beachfront, and look for a small boulder to find the next conch, which is perched atop the boulder overlooking the beach.
Broken Isle Phantasmal Conch #2: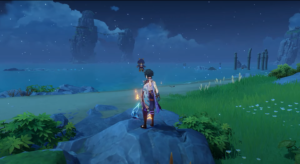 Turn around from the above location and head slightly south-east up the hill. Look for a bare tree against the mountain to find a boulder, bushes, and a conch on top.
Broken Isle Phantasmal Conch #3: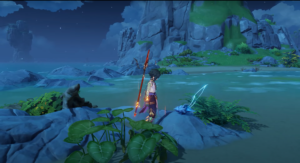 Continue east along the island coast from the previous conch location until you see shallow waters along the beach. Look for a cluster of rocks near the first conch to the left of the tree trunk.
Broken Isle Phantasmal Conch #4: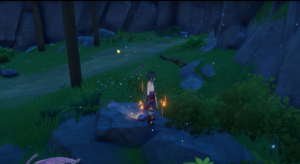 This conch is near the sister isle, so you must place yourself south of the small isle. Find the wooden staircase as your POI, and just below the stairs, atop of a rock, is where you can find the final conch on Broken Isle.
Broken Isle Phantasmal Conch #5: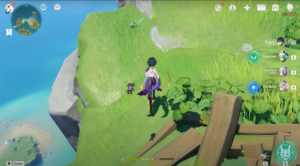 To unlock the fifth and final conch, you must first complete the Blazin' Trails event before solving a Pyro totem puzzle. You'll need to keep an eye on how the western mountain changes because the northern cave entrance can only be reached then.
Solve the totem puzzle to obtain the conch, which will activate a cutscene. This conch was added only after the event went live in Genshin Impact.
A dialogue that describes the Resonating Visions quest will be played on each conch. Once you have gathered enough conches, you can complete the event's goals to receive rewards like Primongems, Mora, Talent Level-Up Materials, Character EXP Materials, and Mystic Enhancement Ore.
Genshin Impact Wiki
Genshin Impact
Developer(s)
miHoYo
Publisher(s)
miHoYo
Producer(s)
Cai Haoyu
Composer(s)
Yu-Peng Chen
Dimeng Yuan
Yijun Jiang
Qian Ding
Xin Zhao
Engine
Unity
Platform(s)

Android
iOS
Microsoft Windows
PlayStation 4
PlayStation 5
Nintendo Switch

Release

Android, iOS, Windows, PS4
September 28, 2020
PlayStation 5
April 28, 2021
Nintendo Switch
TBA

Genre(s)
Action role-playing
Mode(s)
Single-player, multiplayer