Fans swooned when Liz Hurley paraded down her hallway wearing a plunging jumpsuit and clad in an ageless figure.
In her Instagram story on Wednesday (September 20), Liz showed off her incredible figure with a black jumpsuit while oozing beauty and confidence.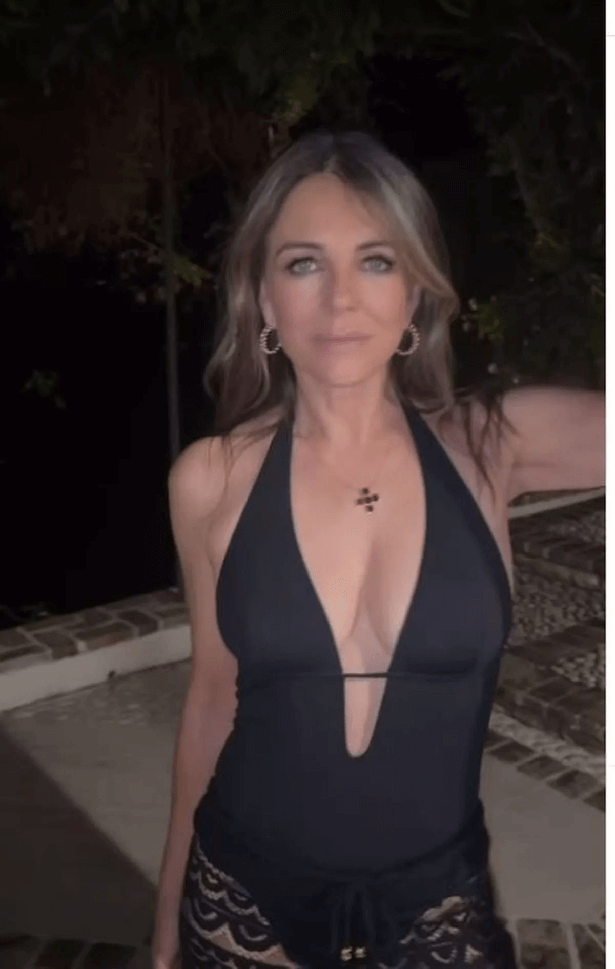 As Liz enjoyed a cheeky beverage and showed off her sensational physique, fans got a glimpse of her magnificent figure; along with a teeny mini band at the front, Liz gave fans more than they bargained for.
Liz wore her famous chocolate tresses in lush waves atop her shoulders as she struck several gorgeous poses in the jumpsuit's lace bottoms.
She captioned the post: "Balmy nights wearing my Piper One Piece in black @elizabethhurleybeach and @bobbibrown lip gloss." As expected, her fans responded with praise.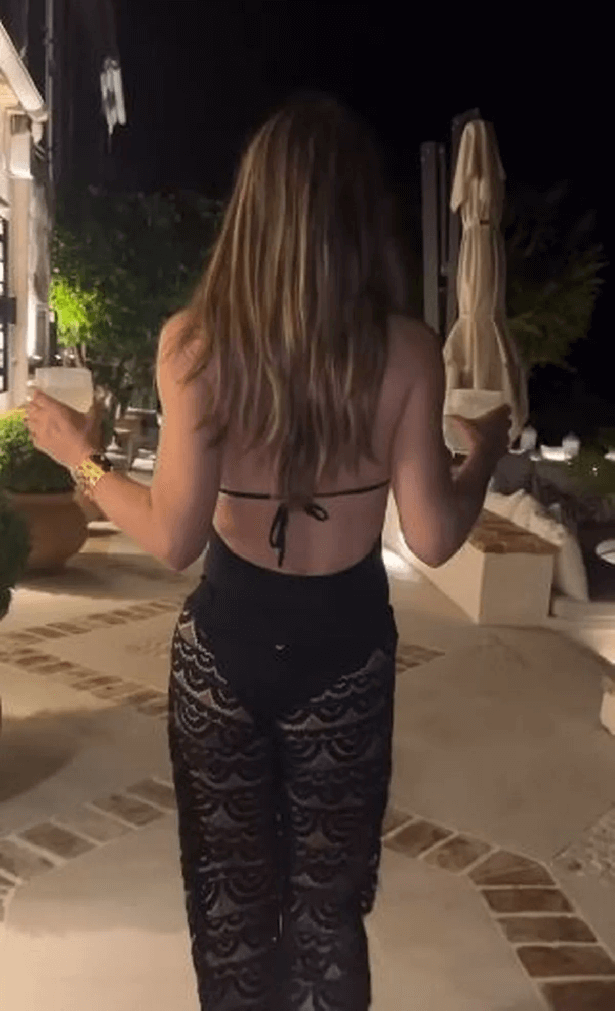 As one follower exclaimed: "So gorgeous I cannot handle," another said: "Looking totally amazing as usual Liz."
Another was quick to proclaim: "Most beautiful woman ever."
As a fifth said: "No words! Simply amazing."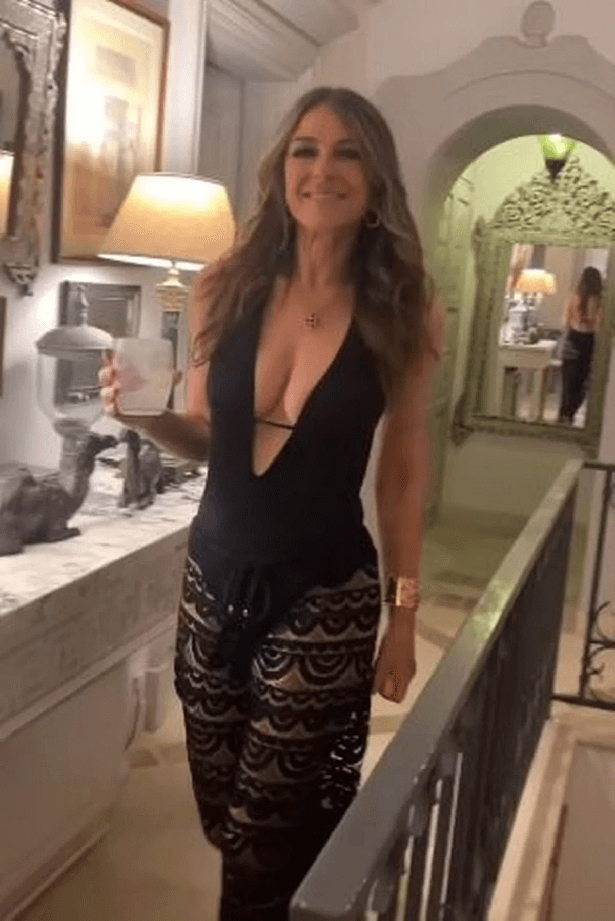 Read next :
About Elizabeth Hurley :
Elizabeth Jane Hurley (born 10 June 1965) is an English actress and model. As an actress, her best-known film roles have been as Vanessa Kensington in Austin Powers: International Man of Mystery and as the Devil in Bedazzled.
In 1994, Hurley accompanied Hugh Grant to the London premiere of Four Weddings and a Funeral in a plunging black Versace dress held together with gold safety pins, drawing immediate attention from the media.