In teeny a plunging swimsuit that showcased every inch of her famous figure, Liz Hurley returned with another sizzling video.
On Sunday (September 17), the actress, 58, posted an Instagram video of herself posing up a storm in her latest swimwear, sending her followers into a frenzy.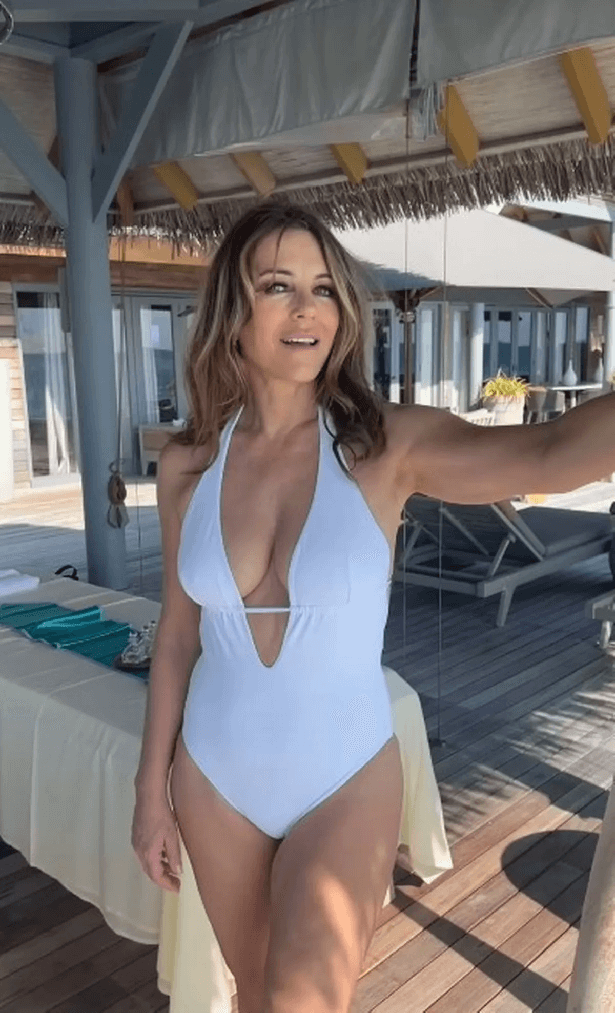 Liz showed off her curves on Instagram as she posed outside on some decking while leaning back while holding a post, revealing every inch of her body.
She paired her signature brown locks with hoop earrings and wore them in lush waves.
She finished her look with a full face of glam, including plenty of bronzer and smokey eyeshadow.
Her caption read : "30% off all my one pieces at Elizabeth Hurley Beach all weekend."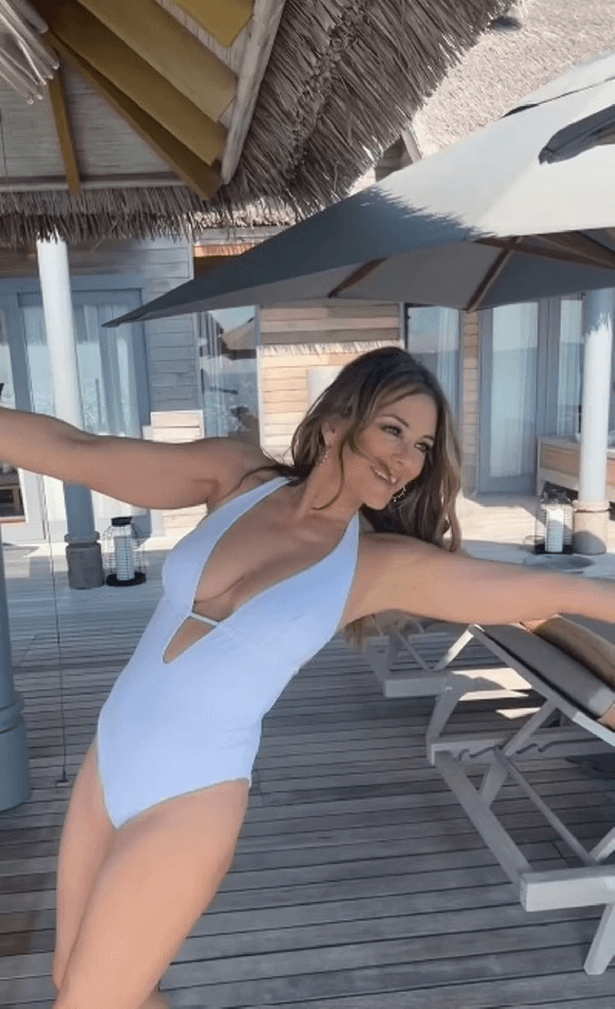 Her post went down well with her smitten fans, who soon flocked to the comments section to show their affection.
A follower declared: "You look about 28, amazing," while another said: "Absolutely gorgeous."
Echoing both, a third added: "I just can't stop watching you."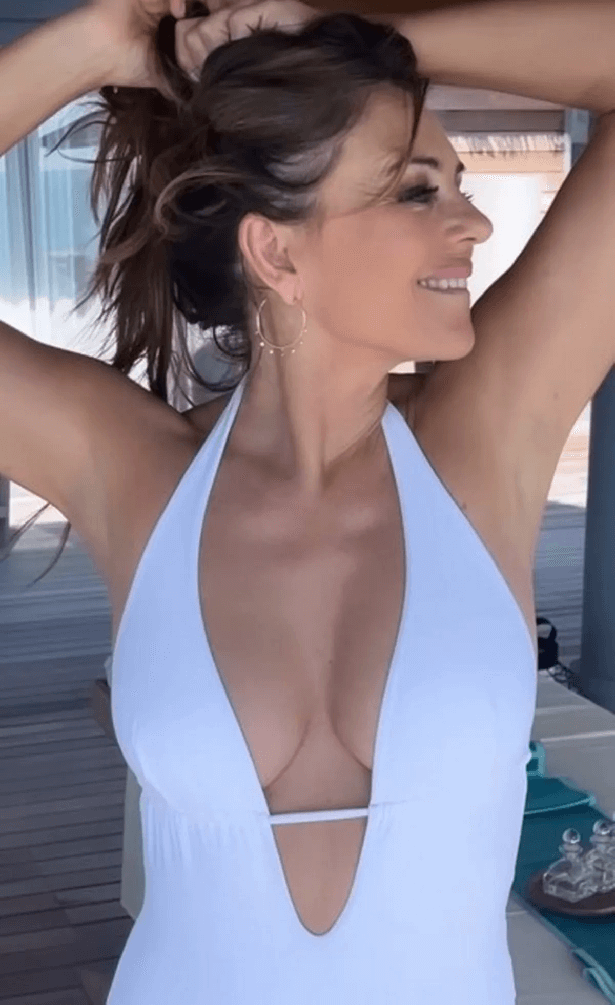 Read next :
About Elizabeth Hurley :
Elizabeth Jane Hurley (born 10 June 1965) is an English actress and model. As an actress, her best-known film roles have been as Vanessa Kensington in Austin Powers: International Man of Mystery and as the Devil in Bedazzled.
In 1994, Hurley accompanied Hugh Grant to the London premiere of Four Weddings and a Funeral in a plunging black Versace dress held together with gold safety pins, drawing immediate attention from the media.