Following all of the commotion surrounding the Mets snatching Carlos Correa away from the Giants due to physical concerns, the Mets are experiencing the same issue…
Carlos Correa has yet to sign with the New York Mets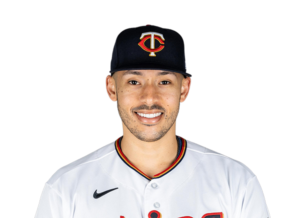 Similar to what occurred with the Giants, questions have been raised regarding Correa's surgically repaired right leg. Although nothing has been canceled, it seems that Correa's $315M contract with the Mets is in jeopardy of failing.
The deal seems to be still in place. Despite the physical's problems, neither the Mets nor Carlos Correa have made any indication that anything has changed.
The Mets luring Correa away from San Francisco with a 12-year, $135 million contract, especially given the team's late entry into the race, suggests that both parties want this partnership to succeed.
Rosenthal suggests that the Mets rewrite Correa's contract to remove guarantees if he misses a predetermined number of games due to injury as one option. That seems appropriate for New York.
Over the course of a week, Correa has now either reached an agreement with or been close to signing significant long-term contracts with three different teams. Despite offering the highest contract the team has ever given a player, the Minnesota Twins continue to be the outlier.
After the Twins failed to sign any of the other top free agent targets Minnesota identified this winter, fan pressure has increased.
Dansby Swanson and Carlos Rodon both signed with their respective teams, while the Twins could only secure Joey Gallo on a one-year deal to prove themselves.
It might encourage the Twins to reenter the contest and raise their offer for Correa.