The Cubs made some significant off-season moves that will help the team, but will it be enough to compete with the Cardinals and Brewers for first place in the National League Central in 2023?
The Chicago Cubs have been a very interesting team with a lot of transfer hot news surrounding them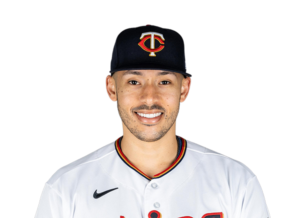 Correa failed physical examination
Carlos Correa was signed by the San Francisco Giants, but he had a physical issue, so the Giants backed up their press conference to announce the signing.
It's unclear what the problem is. It was revealed shortly after 2 a.m. in Chicago that Correa will instead sign with the New York Mets. This is some of the most bizarre baseball news in recent years. A star athlete failed a physical.
Trey Mancini Rumors
According to Jon Heyman of the New York Post, the Chicago Cubs are among the teams interested in Trey Mancini. The former Baltimore Oriole was traded to the Houston Astros last season, where he helped them win the World Series.
Cubs are among possibilities for Trey Mancini. Would be nice spot for Notre Dame alum but others are in, too.

— Jon Heyman (@JonHeyman) December 20, 2022
The Cubs may be interested in him now. He is a Notre Dame alum, which means he understands how popular the Irish are in town.