The Boston Red Sox received devastating news on Tuesday, as All-Star infielder Trevor Story underwent surgery to repair his injured right elbow.
Reports of injuries The Red Sox's Trevor Story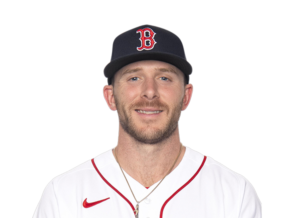 Prior to the 2022 season, the Red Sox acquired Story in the hopes that he would help them win their division. As it turned out, he was just one of many Red Sox players who got hurt that year.
According to Chris Cotillo of MassLive.com, the Red Sox's chief baseball officer, Chaim Bloom, spoke to the media on Tuesday afternoon about the team's plans and provided an update on Story.
Bloom noted that after losing Story, Boston will likely take a more proactive approach to filling the void in the infield. Bloom remarked, "It just means there's more stuff to do."
He mused that maybe Kike Hernandez could play in the infield. Over the past few years, Hernandez has established himself as one of the best utility players in baseball. Before joining the Red Sox, he gained a wealth of infield experience with the Los Angeles Dodgers.
In all likelihood, next year's Boston Red Sox will look very different than this year's. Free agency led to the departures of veterans Xander Bogaerts and J.D. Martinez. Corey Kluber, Kenley Jansen, and Justin Turner were all signed. On the other hand, the infield remains largely undiscovered.
Boston's infield would consist of Tristan Casas, Christian Arroyo, and perhaps Hernandez if Story were to miss significant time recovering from UCL surgery. Only Rafael Devers, who re-signed with Boston on a massive contract, remains from the team's original crop of superstars.
While Boston may have some issues in the infield, their pitching is more likely to be a weakness this year than any of the other positions.