Three weeks ago, it seemed almost certain that the New York Mets would sign Carlos Correa to a 12-year, $315 million deal.
And right now, on Tuesday, Correa is nearing the end of a deal to stay with the Minnesota Twins??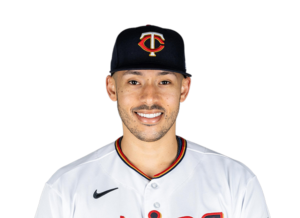 How then did the Mets miss out on Carlos Correa? According to Jon Heyman of The New York Post, the 28-year-old had second thoughts about signing on the dotted line to come to New York City after the original contract terms were renegotiated in light of growing health concerns.
According to Heyman, "ultimately he couldn't accept a rewritten Mets offer that would have made half that original deal only conditionally guaranteed at less guaranteed dollars than the Twins are now offering. Furthermore, the Mets would have required him to undergo a physical once a year.
According to Heyman, the Mets were willing to fully guarantee the first six years, but at $157.5M, and they proposed new conditions Correa's camp saw as more difficult to reach, involving not just plate appearances but time in the field.
The Twins' proposed deal included six years and $200 million in salary. It appears that Correa opted for the safer contract, which includes a guaranteed sum of $42.5 million more than the other offer.
The Mets and their fans can take solace in the fact that they aren't the only team to have missed out on Correa. San Francisco Giants had doubts about Correa's physical and decided against signing the shortstop.
As is the case in most situations, Correa chose the Twins because they offered him a higher guaranteed salary.