Carlos Correa's 12-year, $315 million contract with the New York Mets has yet to be finalized.
MLB insiders predict the outcome of the contract negotiations between the Mets and Carlos Correa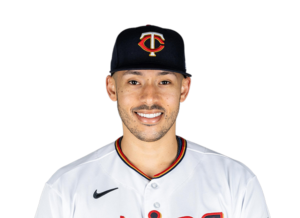 The two sides reached an agreement last month after the Giants' 13-year, $350 million contract with the 28-year-old fell through. The Mets appear to be having the same concerns as San Francisco after reviewing Correa's medicals.
Carlos Correa is a two-time All-Star who has won a Gold Glove Award, a World Series title, and the Rookie of the Year Award.
Bob Nightengale of USA Today reports: "He will still wind up with the Mets, just on a completely restructured deal that won't fully guarantee his original 12-year, $315 million contract, protecting the Mets if his previous surgery causes him to miss significant time."
According to the New York Post, Mets owner Steve Cohen stated on the record that the deal will be completed: "While I can't speak on the player, I do believe we'll have a resolution soon one way or the other,' Cohen told Tyler Ward, a Mets YouTuber, at a Citi Field event on Saturday."
According to Jon Heyman of the New York Post: "Not only should the Correa talks be wrapped up fairly soon some way, but indications remain that the Mets still have a very decent chance to land the apple of Cohen's eye. … While Correa is said to have recently fielded a couple new inquiries from other teams — the Twins are believed to be one — word is those bids were 'unsolicited,' which is a pretty good sign the Mets remain Correa's first option."
Meanwhile, according to Bob Klapisch of NJ Advance Media: "The longer talks remain stalled between Carlos Correa and the Mets, the more likely it is he'll sign elsewhere. His long-term leg issues are obviously serious."