The Mets have yet to sign Carlos Correa after flagging his physical for the same injury that the SF Giants did.
Update on Carlos Correa: No Mets deal, but no other teams are involved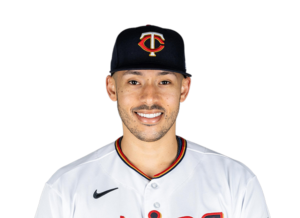 The Mets and Correa have appeared to be in limbo. Correa's camp does not want to change the terms of the originally agreed-upon contract, whereas the New York Mets obviously does.
What's been most nerve-racking in recent days is the lack of communication from either side, as well as the possibility that another team will do exactly what the Mets did to the Giants by swooping in to strike another deal.
But, for the time being, fans in New York don't appear to have much to worry about — at least not yet.
MLB insider Jon Heyman, who broke the news in the middle of the night that Correa and New York had reached an agreement, reported reasons why the two parties should still sign the deal. And the bottom line is that both the Mets and Correa want it to happen.
What Mets fans should be most encouraged about is that Correa and his agent, Scott Boras, have received calls from other teams and, according to Heyman, have been turned down. According to a league insider, they currently want it to be only with New York.
Let's be honest here. Given what has happened thus far, that aspect of the Correa negotiations should be regarded as fluid at best. However, as of Dec. 30, it's a good sign that the shortstop and his agent don't want other teams involved while they work to get something done with the Mets.
One thing Heyman did not update was the timeline for this deal getting completed as he used the word "eventually". But, given the current level of anxiety surrounding Correa and New York, what he says should help to alleviate some of it for the time being.