If the New York Mets do not sign Correa, they do not need to have a backup plan. This trade with a division rival, on the other hand, could work.
What is the situation with the Mets and Carlos Correa?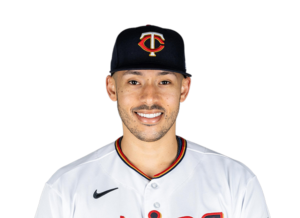 According to reports, Correa's camp was unwilling to renegotiate the 12-year, $315 million contract, but they were also unwilling to renege on the deal. Meanwhile, the Mets remain concerned about Correa's physical. It's the same problem the SF Giants had with Correa, which led to an untimely breakup just before the two parties' official union.
If Correa does not work out with the Mets, the team must have a backup plan.
Should the New York Mets pursue Rafael Devers in a trade?
To be honest, the Mets don't really require a shortstop. Francisco Lindor is expected to fill that role for the next decade. If Correa is acquired, he will most likely play third base alongside Lindor, as Javy Baez did after being traded from Chicago to New York at the 2021 deadline.
Any trade for Rafael Devers would cost a fortune — not as much as Juan Soto, but close — and New York must be prepared to give up their top prospects as well as a sizable contract to the now-Red Sox star. So, how much would it cost?