The snag in the bargain between Carlos Correa and the Mets may not be the end, according to one MLB insider who is optimistic about coming to an agreement.
The Carlos Correa-Mets trade is still on the table, according to an MLB source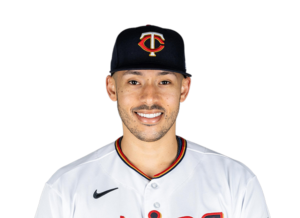 Also read: While the Mets deal is on hold, three teams are reportedly pursuing Carlos Correa
Carlos Correa's ankle has been the focus of the MLB holiday season. Issues about Correa's nearly decade-old injury scuttled the deal between him and the Giants. Similar worries threatened to derail Correa's contract with the Mets.
Fans in New York, on the other hand, should be encouraged. MLB insider Jon Heyman believes the deal will be completed this time.
"The sides seemed excited and motivated to do this deal when it was agreed to, and with the Mets and Correa's camp said to be 'working on thing' Saturday, there has appeared to be some optimism things could be worked out," Heyman wrote in the New York Post.
The Carlos Correa-Mets trade is still on the table, according to an MLB source.
Read more: Following difficult physical, the Mets and Carlos Correa' trade appears to be positive
There is hope that Carlos Correa and the Mets can reach an agreement
When a team worried about Correa, his agent, Scott Boras, quickly turned around and made a deal with someone else.
This time, it appears that the focus has been on continuing bargaining between the player and the Mets rather than looking for another team ready and able to take on the risk.
Correa underwent ankle surgery in 2014. The ankle scans are at the heart of all this drama.
A team that signs a 28-year-old player to a 12-year, $315 million contract would be concerned if the player suffers an ankle injury that renders him ineffective.
"The sides may need to agree on language to protect the Mets," Heyman writes. However, it's unclear whether this is a deal breaker for either side.
Nonetheless, the Mets have compelling reasons to proceed with this transaction.
Correa has played eight seasons in MLB without an ankle injury. He thrived during those years, and he'd help New York win the World Series. If he can help deliver one or two of those, it may be worth the long-term risk.