Despite the Mets appearing to be the front-runner to sign Correa, there are numerous unanswered questions. The Mets snuck in and pulled Correa away from the Giants, so this recent stalemate could easily open the door for other teams to enter.
Carlos Correa could be available on a shorter contract, which should please the Braves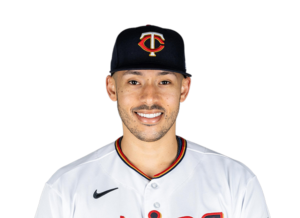 The Braves could sign him to a shorter deal with a higher annual value, which would be more team-friendly than a decade-long deal worth hundreds of millions of dollars.
Alex Anthopoulos should be thinking about what he can do to land Correa and backfill Dansby Swanson.
Strong sense the Correa/Twins leaks yesterday weren't strictly Boras-pushing tactics.

Twins may have a window here with a shorter, increased yearly salary from the original 10/285. Resolution could be coming.

— Nash Walker (@Nashwalker9) January 8, 2023
We looked at teams that should offer Correa a one-year deal earlier this week, and the Braves were among them. What's the reason? The Braves aren't known for lavish spending, but this could be an exception to the rule.
The Braves have a history of developing players and signing them to team-friendly contracts before they are available on the open market.
Signing Correa to a short-term, large annual value deal would be out of character for the Braves, but it would be a clever way to take advantage of a player who was receiving decade-long offers for a lower price.
As the Braves' top baseball executive, Alex Anthopoulos has been financially creative, and this would be another way for him to demonstrate that ability, albeit in a novel way.