Edwin Diaz was lost for the season on Wednesday due to a freak knee injury, and on Friday night against the Miami Marlins, Brandon Nimmo hurt his right ankle while making an awkward slide to second base.
Mets' Center fielder Brandon Nimmo is getting his sore right ankle scanned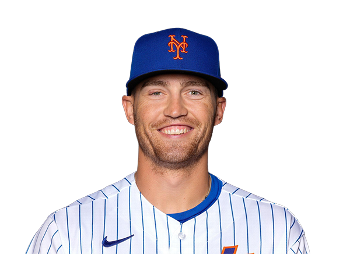 After a clumsy slide into second base during Friday's Grapefruit League game against the Miami Marlins, Nimmo was removed from the game. The trainers had to assist Nimmo off the field.
Nimmo appeared to be in considerable pain as he initially collapsed to the ground and then hobbled off the field.
'Nimmo is experiencing pain in his right ankle, which will be imaged on Saturday', per the Mets' official diagnosis.
Mets manager Buck Showalter said in the postgame press conference that Brandon Nimmo would be getting an MRI on his right ankle on Saturday after "he caught a spike there and it kind of rolled over" while making an awkward slide into second base during the team's exhibition win over the Marlins.
Buck said: "Hope for good results tomorrow but so far, so good. He (Nimmo) seems to be pretty positive about it."
The Mets have few viable replacements for Nimmo in center and can't afford to lose him despite paying him $162 million.
Following the devastating loss of Diaz for the season, the Mets are keeping their fingers crossed that Nimmo's imaging tests on Saturday will bring them better injury fortune.
About Brandon Nimmo :
New York Mets – No. 9

Outfielder
Born: March 27, 1993
Cheyenne, Wyoming, U.S.
MLB debut
June 26, 2016, for the New York Mets
MLB statistics
(through 2022 season)
Batting average
.269
Home runs
63
Runs batted in
213
Teams

New York Mets (2016–present)

Career highlights and awards