Edwin Diaz will not be paid by the Mets while he is on the injured list. On Thursday, he had surgery to fix the patellar tendon in his right knee.
Edwin Diaz won't get paid by the Mets while he heals from a knee injury he got at the WBC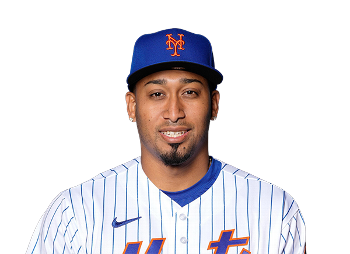 Instead, MLB is responsible because Diaz got hurt while playing in the World Baseball Classic. This is because of how insurance works.
Diaz is supposed to get $17.25 million this season. If Diaz doesn't come back to pitch this year, MLB's insurance would cover the full amount.
Billy Eppler, the general manager of the Mets, has said that the right-hander will likely be out for eight months.
Mark Teixeira hurt his wrist when he came back to the Yankees in 2013 from the WBC. His salary for the two months he was on the IL was covered by MLB insurance.
Diaz hurt his knee while the team was celebrating on the field after Puerto Rico beat the Dominican Republic on Wednesday.
He was helped off the field by his teammates and left in a wheelchair.
After hurting his knee while celebrating Puerto Rico's win over the Dominican Republic, Edwin Diaz is taken off the field in a wheelchair.
"In the dugout, I was giving hugs to our coaches. "When we looked up, Edwin was on the ground," Yadier Molina, the manager for Puerto Rico, told reporters later. "I had no idea. I didn't know what to do or say, or even how to act.
"I didn't know, I guess. It caught me off guard."
The Mets must now fill the spot left by one of the best closers in the game.
"Clearly, that was a hard blow. "There's no question about it," said Justin Verlander about Diaz. "He is one of, if not the best, closers in baseball. It's not easy to lose that. But I don't think any team has gone a whole season without a big loss. I can't think of any team that has.
"It's hard to stay healthy in this game. Just that it's hard to have it at this time of year. When everyone is so upbeat and ready to go, it's hard.