Shaders are essentially mod files with unique visual features that make it possible to alter the appearance of the environment and are simple to modify. In this article, we have created a list of best shaders for Minecraft 1.19 along with the steps on how you can easily install them.
How to install Minecraft Shaders
With Optifine
Download and install Optifine for your version of Minecraft (if you can't see 1.19 it may be under "Preview versions" at the top of the page).
Download any (or all!) of the shader packs above.
Place the downloaded ZIP folder(s) in the following location on your PC: %appdata%\.minecraft\shaderpacks
Run the Minecraft launcher, select the "Optifine" installation, and click "Play".
With Sodium and IrisShaders
Go to the IrisShaders Download page and click "Download Universal JAR".
Run the downloaded JAR file, and install both Sodium and IrisShaders for the correct version of Minecraft (1.19).
Download any (or all!) of the shader packs above.
Place the downloaded ZIP folder(s) in the following location on your PC: %appdata%\.minecraft\shaderpacks
Run the Minecraft launcher, select the "Iris and Sodium" installation, and click "Play".
Best Minecraft Shaders For Minecraft 1.19
Chocapic13's Shaders
Sonic Ether's Unbelievable Shaders
projectLUMA Shaders
Sora Shaders
Vanilla Plus Shaders
Oceano Shaders
Complementary Shaders
Sildur's Vibrant Shaders
Continuum Shaders
Nostalgia Shader Pack
1. Chocapic13's Shaders
Download: Chocapic13's Shaders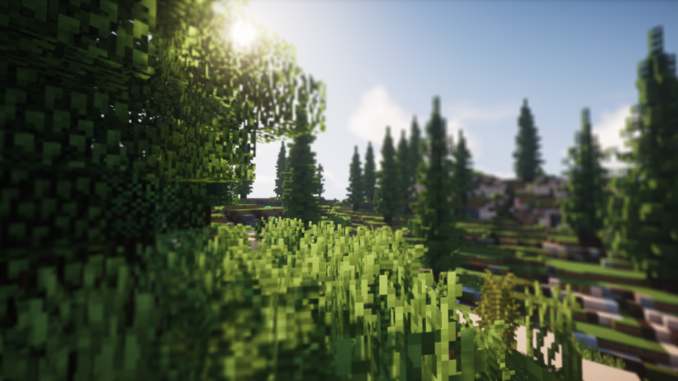 Minecraft seems to be more peaceful thanks to Chocapic13's shaders. This particular medley of swaying leaves, softly shimmering waves, and subtle lighting has a calming effect on me. Contrary to many other lightweight shaderpacks, Chocapic13's shaders attempt to maintain a respectable quality level even at the lowest preset. When using a mid-range GPU and a simple scene, the high-end presets can run at speeds of 80 to 100 frames per second and over 120 on average.
---
2. Sonic Ether's Unbelievable Shaders
Download: Sonic Ether's Unbelievable Shaders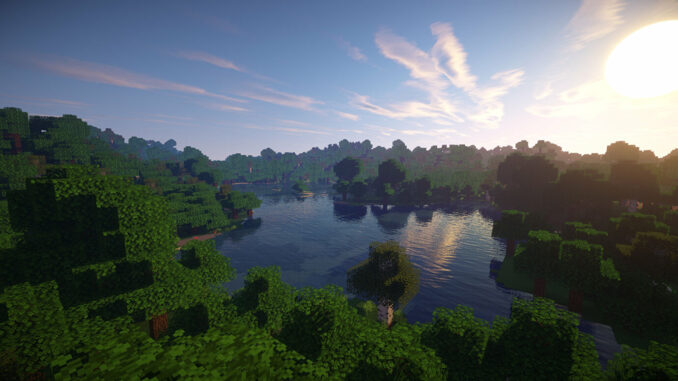 This shader pack aims for a very simplistic and recognizable Minecraft appearance. It looks fantastic out of the box; no setting adjustments are necessary. The bold and brilliant skies, the depth-adding shadows, and the soothing movement of the leaves in the wind all help you to lose yourself in your own epic survival story. The drawback is that compared to some other Minecraft shaders, it is not nearly as customizable.
---
3. projectLUMA Shaders
Download: projectLUMA Shaders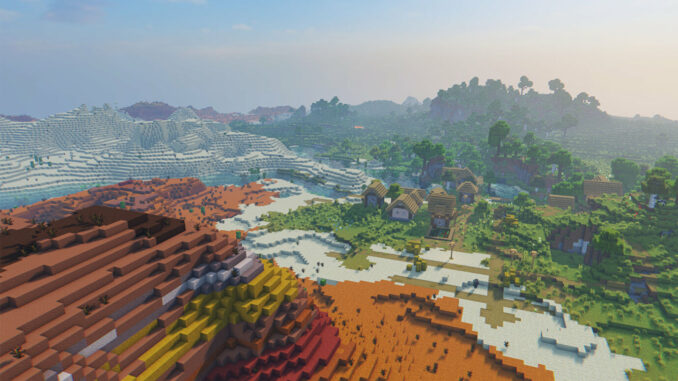 These shaders provide you with photorealistic skyboxes and fantastic lighting options, which amazingly bring the landscapes below to life and add color. For those who are just getting started with shaders in Minecraft, this is a very wise option.
---
4. Sora Shaders
Download: Sora Shaders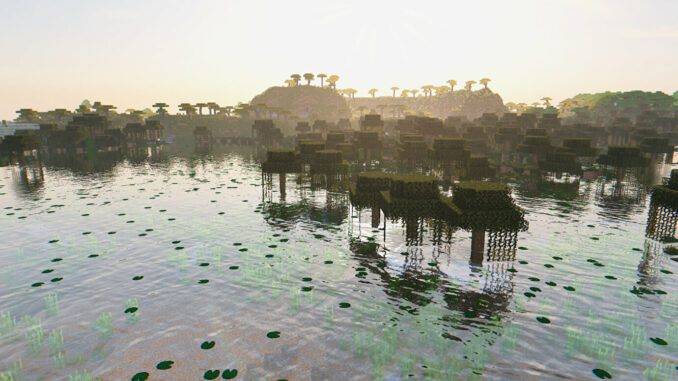 Sora Shaders, an edit of projectLUMA Shaders, doesn't appear to do anything wrong. This shader pack seems to have accomplished everything it set out to do flawlessly. Once more, breathtakingly beautiful skyboxes and exquisitely subtle lighting effects give Minecraft a completely new atmosphere.
---
5. Vanilla Plus Shaders
Download : Vanilla Plus Shaders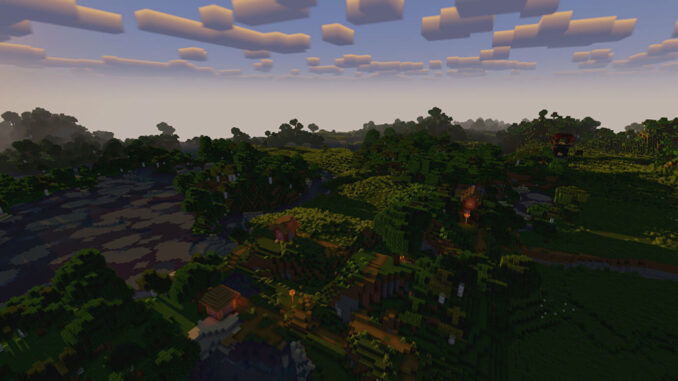 As closely as possible to the original Minecraft experience, Vanilla Plus Shaders aims to give you a beautiful, high-quality visual upgrade. And it succeeds spectacularly in doing this.. This is what Minecraft should look like all the time.
---
6. Oceano Shaders
Download: Oceano Shaders
Though it does appear a little strange with smaller bodies of water, Oceano Shaders are arguably the best shaders available for oceans from a distance. These sporadic anomalies are more than made up for by the shader pack's overall appearance and feel. The Oceano Shaders give everything a very clear, bright appearance. Although it resembles both Continuum Shaders and SEUS in some ways, it ends up looking very much like its own thing.
---
7. Complementary Shaders
Download: Complementary Shaders
Complementary Shaders, an offshoot of BSL Shaders that builds on the genius and popularity of the shader pack that came before it on this list, aims to be "as issueless as possible." The decision between BSL and Complementary is entirely based on preference. Both are extremely performant and offer the same degree of customization as BSL.
---
With Sildur's, it's simple to spend hours tinkering with minor settings to give your Minecraft world the ideal appearance. No matter what your computer's specifications are, you can easily run Sildur's because there are six different versions of the mod available for you to try out. Even at the highest settings, Sildur's is remarkably lightweight and outperforms the majority of other Minecraft shader mods in terms of performance.
---
9. Continuum Shaders
Download: Continuum Shaders
Continuum is stunning, there's no denying that. Realistic lighting effects and performances are a big deal at Continuum. If you want a stunning screenshot that makes your Minecraft world look like it was made in a top-tier modeling or animation studio, Continuum is the best choice. But Continuum falls a little short in terms of optimization when compared to many other Minecraft shaders on this list.
---
10. Nostalgia Shader Pack
Download: Nostalgia Shaders
With Nostalgia Shaders, you can give your Minecraft worlds an incredibly light and subtly improved visual makeover. Nostalgia may be a little lacking in customization compared to other shader packs because it was created to mimic the first few widely used shader packs from the early 2010s, but on the plus side, you really don't need to do much fiddling to get a very performant and gorgeous Minecraft experience.
That's all there is to know about the Best Shaders For Minecraft 1.19. I hope you've found the shaders mod you like best.