In Minecraft, Woodland Mansions are a rare type of building. Given that they only generate under particular circumstances, it can be difficult to locate them. Check out some of the best Woodland Mansion seeds below to find this scarcely generated Mansion and other useful locations close to your spawn!
Best Minecraft Woodland Mansion Seeds List
Java 1.19
The Corrupt Spawn: 37021689
The Meadow Valley and the Mansion: 460628901
Java 1.18
King of Java: 1542201397407325465
Quad City: 70175743648240
Bedrock 1.19
Mansion Island Envy: -8854940294269027445
Meadow Mansion: -8024307144953402722
Bedrock 1.18
The Impossible Mansion: -892884632
King of Bedrock: 1663935988
Best Minecraft Java Mansion Seeds
The Corrupt Spawn
Seed: 37021689
Key Locations
Mansion: 72 136
Village: 48 112
Nether Portal: 56 104
Village: 384 -352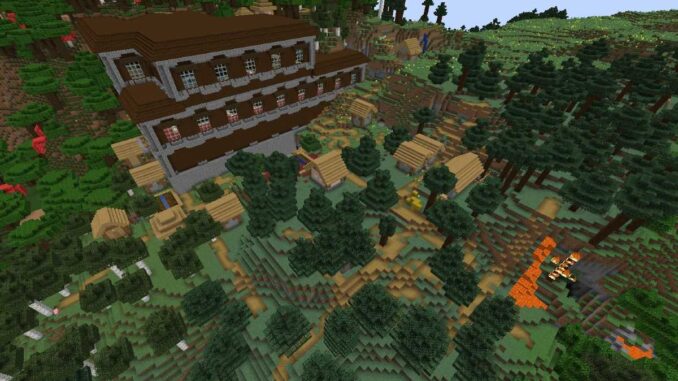 You start out near a village that has been occupied by a mansion. While the evil Illagers are only a few blocks away, the villagers are frantically running around. This map also requires quick thinking in order to put out the fire caused by a lava fall that is very close to the village.
The Meadow Valley and the Mansion
Seed: 460628901
Key Locations
Valley Village: 0 0
Valley Village: 96 -208
Ancient City: 104 -344
Mansion: -632 -776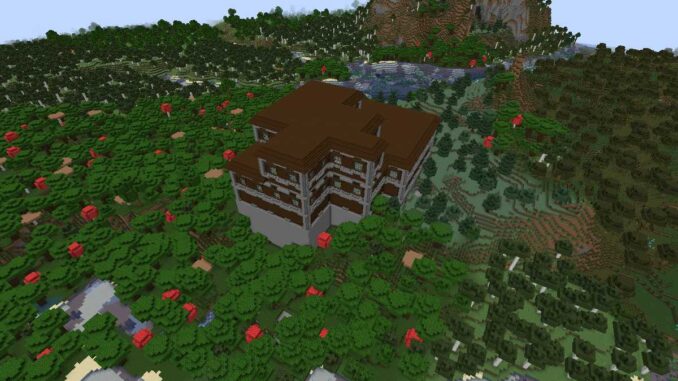 You enter this world in the calm and serene Meadow Valley, which contains two Villages. Not far from spawn is a looming threat: a Woodland Mansion. This seed gives you the choice to take on the Mansion when you feel ready, and there are lots of helpful structures and resources nearby! The best part is that the enormous Mangrove Swamp is right next to the Mansion!
King of Java
Seed: 1542201397407325465
Key Locations
Woodland Mansion: Spawn
Village: -208 -272
Jungle Temple: 648 520
Desert Temple: 1032 824
Shipwreck: 408 -72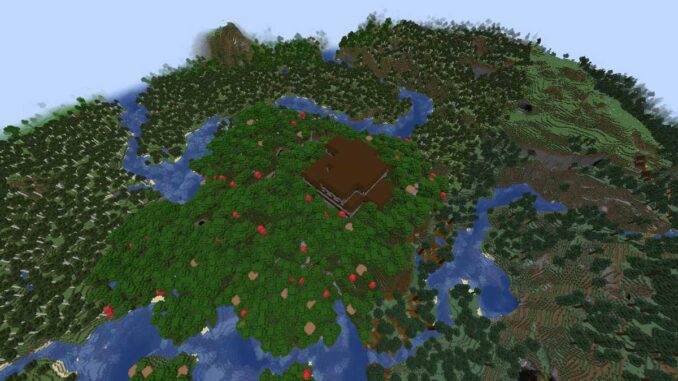 For players who want to own their own mansion and have access to all of Minecraft's features, this seed is perfect. Within 2500 blocks of spawn, you can find almost every type of biome and every overworld structure.
Quad City
Seed: 70175743648240
Key Locations
Mansion: -408 216
Mansion: -472 -504
Mansion: 136 -536
Mansion: 104 168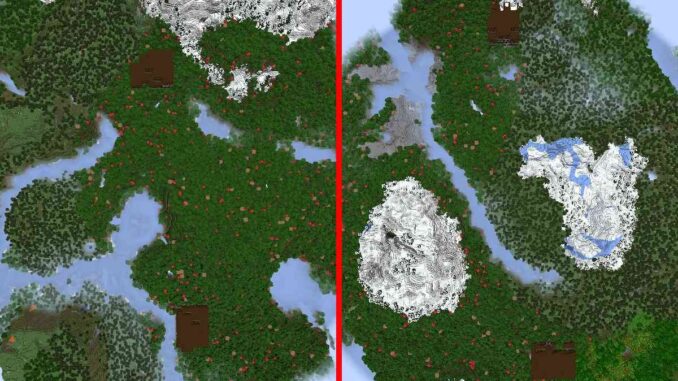 On this seed, four mansions can be found all within 500 blocks of the spawn point. It's unusual enough to stumble upon a mansion nearby spawn. The likelihood of discovering more than one within a few hundred blocks appears to be almost nonexistent, and it only grows exponentially as the number of mansions rises.
Best Minecraft Bedrock Woodland Mansion Seeds
Seed: -8854940294269027445
Key Locations
Mansion: -696 1336
Island Mansion: -648 904
Village: 312 -360
Village: -344 -344
Village: -440 168

With this double mansion Minecraft seed, you'll spawn just a few hundred blocks from two opposing mansions. When compared to the other mansion, which is confined to the mainland, the mansion on the small island exudes prestige and wealth. This map is for you if you've been looking for the ideal island getaway!
Meadow Mansion
Seed: -8024307144953402722
Key Locations
Mansion: 168 120
Small Jungle: -55 65
Nether Portal: 216 264
Ancient City: 1176 456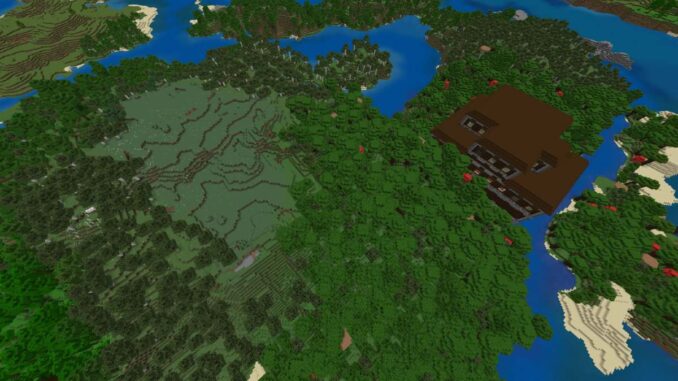 You can join this seed and attack the Mansion right away to loot all the items there and build a sizable base early on. Alternately, you could pause and take a whiff of the flowers in the meadow where you spawn (left side of the above image). Regardless of your decision, this is a fantastic starter seed for gamers who enjoy mansions!
The Impossible Mansion
Seed: -892884632
Key Locations
Mansion: 600 328
Ruined Portal: 152 40
Shipwreck: -376 -328
Shipwreck: -520 -120
Village: -360 216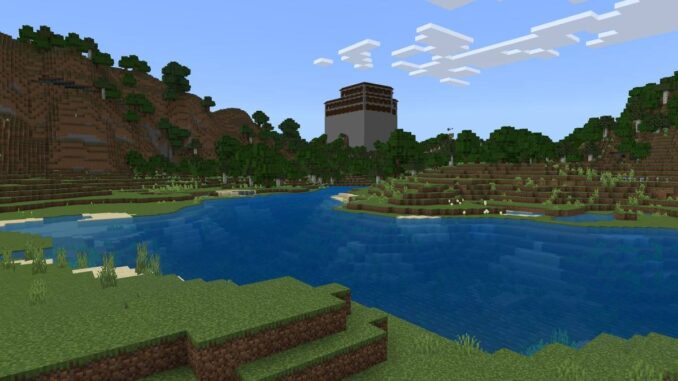 You begin in an area that is green, abundant in resources, and 400 blocks away from two villages with unique points of interest. The tallest Woodland Mansion you'll see in 1.18 can be found if you head southeast from Spawn along the nearby River.
King of Bedrock
Seed: 1663935988
Key Locations
Woodland Mansion: 264 616
Pillager Outpost: -792 504
Village: -936 760
Village/Stronghold: 824 1320
Ocean Monument: 1256 152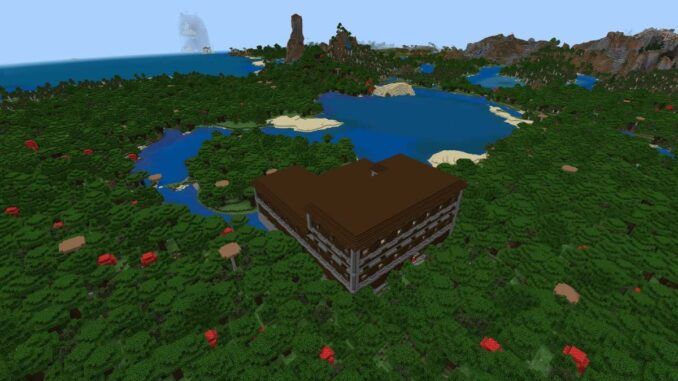 This seed almost shares every outstanding quality of the King of Java seed, which you can see above. There is just one exception—you don't spawn next to a mansion. However, the Woodland Mansion is just 500 blocks from the spawn point. You'll discover that this seed may end up being one of your permanent residences once you settle there. Did we mention that a Village sits directly above a Stronghold not far from the Mansion?