Are you looking for some awesome Minecraft texture packs? They're now known as resource packs, and they're the quickest way to change the look of your game. There are many to choose from, and it's simple to customize your world's landscape and visuals. In this article, we've compiled a new list of the best Minecraft texture packs for Java and Bedrock in 2022.
How To install Minecraft Texture Packs
Download the texture pack (It may come as a .Zip file. If so, don't extract it).
Start Minecraft and click 'Options'
Next click 'Resource Packs'
Now click on 'Open Resource Packs folder'
From here, drag the texture pack file into the folder
The texture pack should now appear in the list of usable add-ons
Best Minecraft Texture Packs 1.19. | 1.18  for Java and Bedrock in 2022
Version: 1.18 | Resolution: 16×16 | Planet Minecraft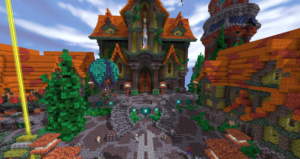 Aluzion is a cartoony-style pack with bright colors that are great for visibility. It makes the patterns on ores more orderly and employs larger chunks of color rather than the shading found in Minecraft's default textures. Aluzion also employs a shorter sword style to aid visibility during combat.
Version: 1.19 | Resolution: 16×16 | Planet Minecraft (Bedrock available)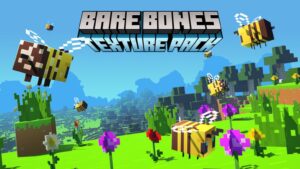 Bare Bones is a default-inspired pack, but it goes a step further by stripping down the default textures to an even more basic level. It's all flat colors with no extra shades squandered on frivolous things like the illusion of texture.
Bombies 80k
Version: 1.7.10+ | Resolution: 16×16 | PvPrp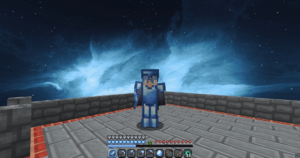 Bombies 80k's metal armor and tools have a bright, almost pastel look that makes them stand out, as well as ore borders to help you spot resources quickly. You can also get the short swords version for added visibility. Bombies 80k also has some stunning custom skies. These are unlikely to help you in PvP, but they are quite nice!
Version: 1.18 | Resolution: 128×128 | Chroma Hills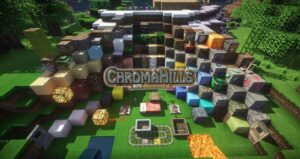 With a higher resolution than some of the other options, Chroma Hills is an RPG-style medieval texture pack that has a slightly more realistic appearance.
Version: 1.19 | Resolution: 16×16 | CurseForge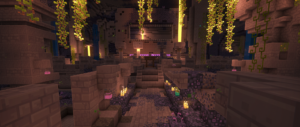 Dandelion X is a visually appealing pack built around unified color schemes. It's here to provide the ideal amount of light and color while also enhancing the comfort and cuteness of your build.
Version: 1.19| Resolution: 32×32 | John Smith Legacy (Bedrock available)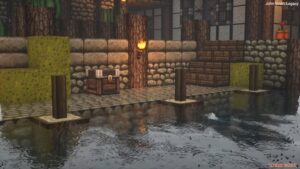 The John Smith pack includes everything you need to build a castle with a sprawling courtyard or a western theme park with killer robots. This pack has become a go-to for many players, and if you're looking for build guides on YouTube, this is likely to be the pack you'll see.
Version: 1.19 | Resolution: 16×16 | JoliCraft (Bedrock available)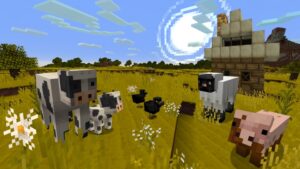 Jolicraft is a charming and whimsy medieval texture pack with a storybook-like feel. With its yellowish color, paper-like menus, and sun that resembles a painting, it's undeniably a more artistic rendition of Minecraft.
JustTimm's Vanilla Additions
Version: 1.19 | Resolution: 16×16 |Planet Minecraft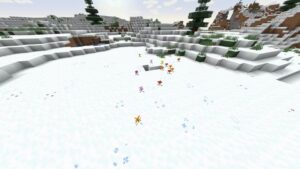 If you like how Minecraft already looks, Vanilla Additions will make it even better. This pack is intended to keep Minecraft's original look while adding small details that add variety. More diverse mods, biome-specific textures, and a more dynamic UI.
Version: 1.19 | Resolution: 512×512 | Luna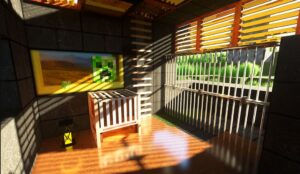 LUNA HD is one of Minecraft's best realistic texture packs. To gain access to the high-end packs, you must become a Patreon supporter of the team. Otherwise, you can try the 32x pack for free.
MineBricks
Version: 1.18 | Resolution: 128x and 256x | MineBricks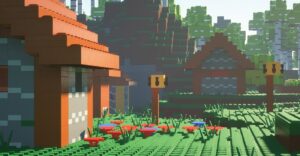 MineBricks is a texture pack that transforms Minecraft's standard blocks into Lego bricks. Minecraft and Lego have previously collaborated on physical sets, but the idea that you can now turn your in-game creations into Lego parts with this texture pack is fantastic.
Minecraft but make it cute✿
Version: 1.17 | Resolution: 16×16 | Planet Minecraft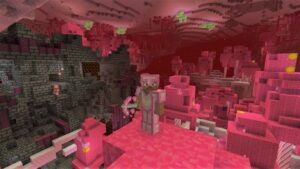 Minecraft but make it cute✿ is a collection of aricrossingww's own texture packs combined with some community-made packs. The end result is a super-adorable pastel dream world so adorable that it even turned Minecraft's hellish Nether into a pink kawaii paradise.
Version: 1.19 | Resolution: 128×128 | Planet Minecraft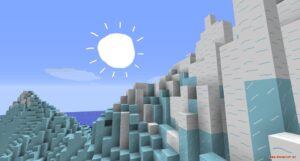 MSPainted was created with Microsoft Paint and a mouse, as the name implies. It's undeniably silly, but it takes a lot of effort to create something so purposefully unattractive without making it painful to look at.
Version: 1.18.1 | Resolution: 16×16 | Planet Minecraft (Bedrock available)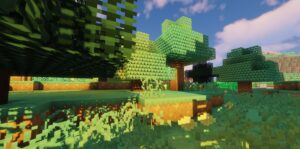 Look at those smooth, pleasant textures. Pastel Craft, as the name suggests, uses only pastel colors, and the results are quite magical.
RTX Ray Tracing Pack
Version: 1.17.1 | Resolution: 1024×1024 | Planet Minecraft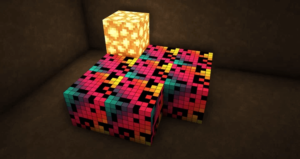 This is a set of textures created by RazzleBerries in collaboration with Nvidia to showcase their Minecraft RTX mode for Minecraft Bedrock. Arkadya has converted it to Java edition. This isn't a complete texture set; it only includes a few bricks, concrete, planks, and other blocks.
Splotch
Version: 1.18.1 | Resolution: 8×8 | CurseForge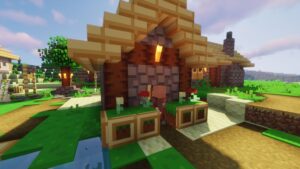 Splotch leads with bright and simple colors palettes, keeping things light on your system, cute, and easy to read. The simplicity and brightness has a charm all its own, and Splotch serves it up on a cute little 8×8 napkin.