Alessandra Ambrosio flaunted her incredible physique once again to promote her GAL Floripa swimwear line as gets ready for the Brazilian Carnival.
In a skimpy mint green bikini, the international lingerie model showed off her toned abs and waist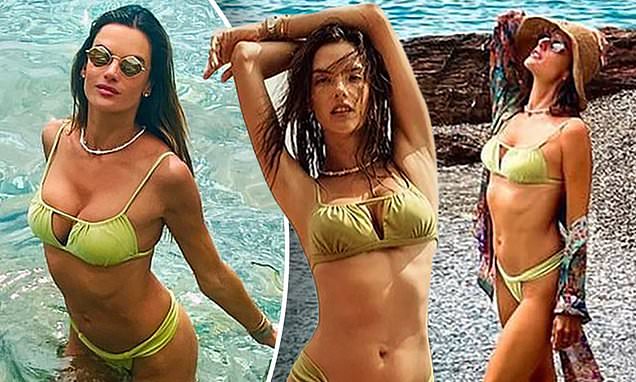 Brazil's Carnival celebrations begin in just a few days, and she was spotted on the beach there with the caption, "ready to Samba!"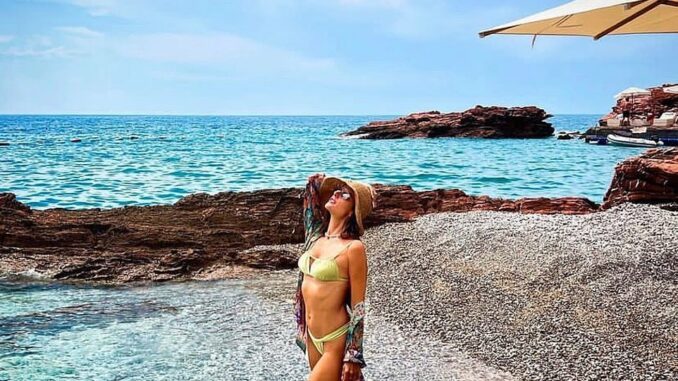 Ambrosio made the most of her recent photo shoot by reverting to her signature supermodel poses from her time as a Victoria's Secret Angel.
The 5'10" beauty flaunted another one of the bikinis she had designed, revealing her stunning curves.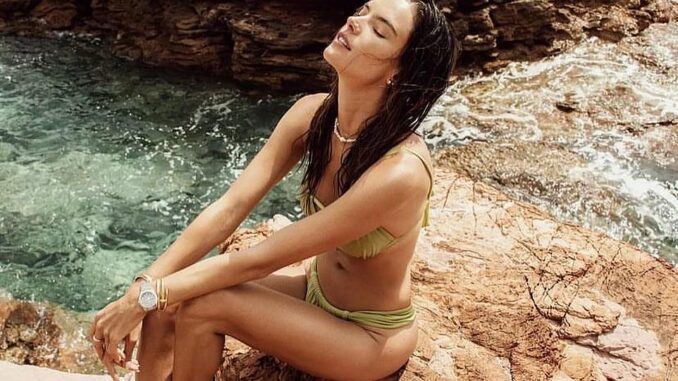 The Brazilian beauty was wearing a beige two piece by her label GAL Floripa as she posed on a rock by the empty beach.
Known for her association with lingerie powerhouse Victoria's Secret, the businesswoman posed for a series of revealing photos in natural light.
Awestruck by the camera, the supermodel raised her arms above her head.
The swimsuit is part of the cover girl's upcoming 2023 collection, as she explained in the caption: "Get in the mood for #CarnaGal and let's samba!"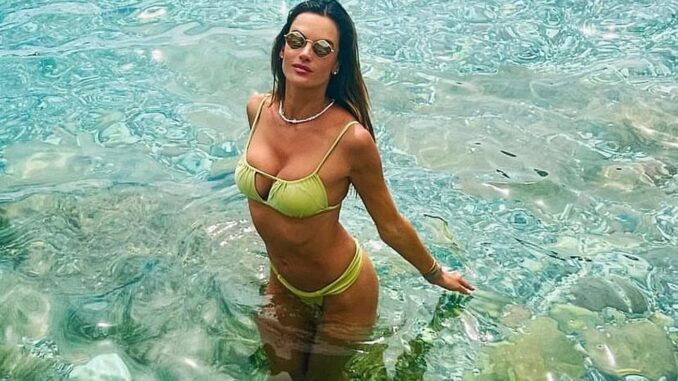 Traditionally, the Brazilian festival known as Carnival takes place on the Friday afternoon before Ash Wednesday at noon, the beginning of Lent and the forty days leading up to Easter. Even Gisele Bundchen has confirmed her attendance.
The doting mom also has been sharing pictures from her winter break in the Mexican Caribbean with her children Anja, 14, and Noah, 10, and boyfriend Richard Lee.
The kids are enjoying their vacation in the warm Caribbean water, and the founder of Gal Floripa has posted a video of them doing so.
Sea turtles and whale sharks are protected in the parks where Alessandra and her family vacationed. There are no automobiles allowed on the island for the sake of its fragile beauty.