On Wednesday, Kim Kardashian posted three pictures of her five-year-old daughter, Chicago, and her six-year-old niece, Dream.
Kim Kardashian posts cute pictures of her daughter Chicago and her niece Dream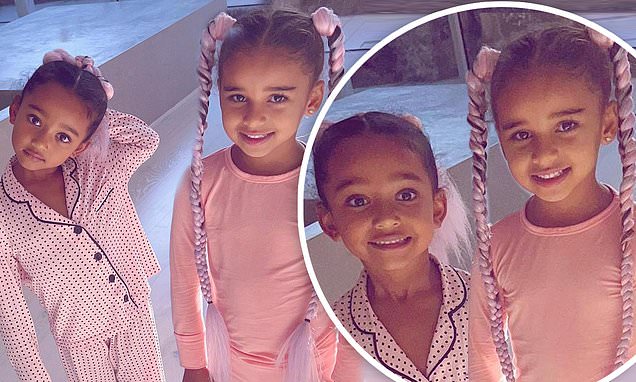 Kim Kardashian loves to share cute things on social media.
In an Instagram post on February 15, the mother of four showed off her five-year-old daughter Chicago West and her six-year-old niece Dream Kardashian.
The girls stood in Kim's roomy bathroom, proudly displaying their new hairstyles.
The girls' hair was braided and twisted into intricate styles, and they both had pink extensions added.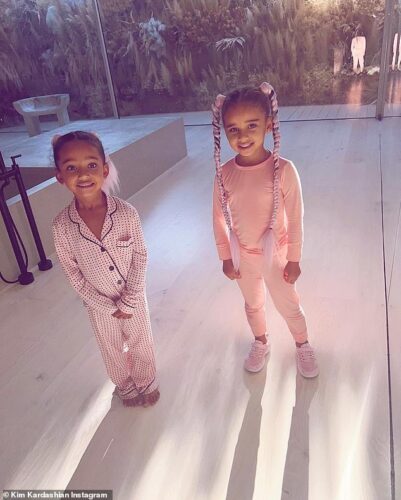 Chicago wore a pair of classic pink pajamas with black polka dots and a smile on her face for the first photo, which her mother took as she stood behind the camera.
Dream was dressed in a pair of plain pink pajama bottoms and had two long pink braids in her hair. As she smiled and walked around in the warm sunshine the day after Valentine's Day, she wore a pair of pink sneakers as an accessory.
In two more pictures, the cousins can be seen smiling broadly while having a good time with one another.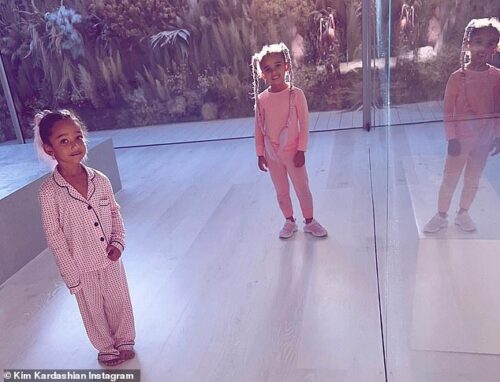 Kim accompanied the adorable photo of a miniature carousel with the words "Baby love" and a pair of heart emojis.
Kim celebrated her daughter Chicago's 5th birthday last month with a huge Hello Kitty-themed party.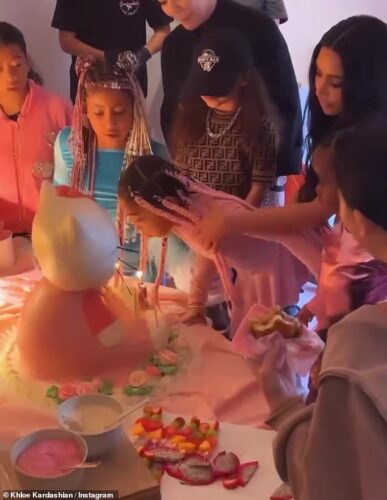 The Kardashian reality star posted photos from the lavish bash in her $60 million pink-accented Hidden Hills mansion on social media.
Each room in Kim's house was decked out in pink balloons and Hello Kitty memorabilia.
Kim also gave her fans a treat by posting new photos of herself on Wednesday, this time showing off her toned abs and tiny waist while wearing a pink bra top and matching leggings.
The 42-year-old superstar completed his outfit with a pair of black knee-high boots. She took the jacket off her shoulders and flaunted her flat, toned abs in a pair of high-waisted pants.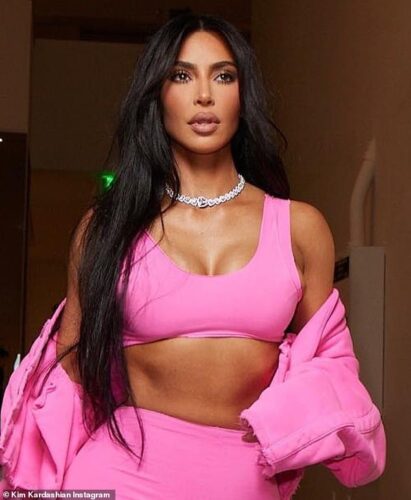 She wore a diamond-studded choker to dress up her otherwise simple ensemble. The ex-Kardashian wore her glossy dark hair tousled.
She parted them precisely down the middle and styled them in a sleek, straight cut with a bit of texture. As she walked through the open space, Kim flashed smiles and peace signs.