The Yankees are undoubtedly pursuing a contract extension for Aaron Judge, but the cost may limit their ability to continue spending.
Aaron Judge's contract demands could limit free agent spending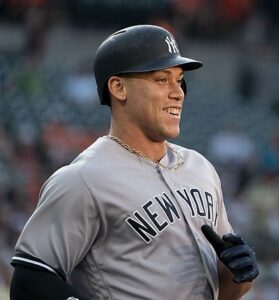 With Judge in San Francisco visiting the Giants, the pressure is on general manager Brian Cashman, who knows the clock is ticking as the winter meetings approach.
Judge has already stated that he would prefer to join a team that will sign his contract and continue to add pieces this offseason in the hopes of building a World Series-caliber team.
Owner Hal Steinbrenner is confident that the Yankees will keep him, but he must be more aggressive in free agency rather than sitting back and watching as others bolster their rosters.
The Yankees finished last season with a $264.9 million active total payroll, leaving them with about $62 million to spend this offseason if they want to stay within that range.
However, there are ways to free up salary cap space, such as offloading Aaron Hicks and Josh Donaldson, who will be paid a combined $31.5 million next season if they are retained.
On an eight-year contract, Judge's salary is expected to exceed $40 million per season. Even if Steinbrenner is willing to push through the second threshold of the luxury tax, which would result in a 42.5% tax, that is a significant amount of money to spend.
If the Yankees want to compete financially with some of baseball's best teams, specifically the New York Mets and Los Angeles Dodgers, they must not be afraid to use the hammer.
Judge is thought to be looking for a deal that will last at least eight years and have an annual value of more than $40 million.
Given that Judge is 30 years old and seeking an eight-year contract, the Yankees must take advantage of the early portions of the extension, spending earlier to build a deeper roster.
This means they can't start adding significant talent later in the deal or wait for prospects to make a bigger impact.