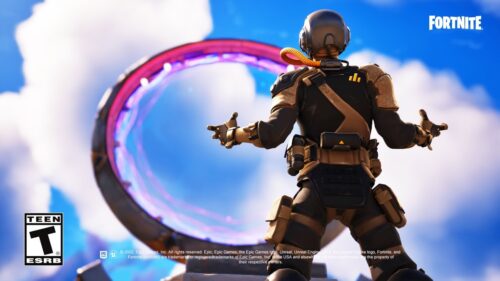 Soon, Season 2 of Fortnite will begin with Chapter 4, and a huge red rift has appeared to hint at the dramatic changes that are on the horizon.
A massive red rift looms over the island in Fortnite as Chapter 4 Season 2 approaches
The Fortnite rift was discovered last week, with players posting images and videos on social media, such as this one by @realkrae, alongside an exploded Rift Gate. The Rift Gate has been gaining energy throughout the season, so it's unclear whether this was the plan all along or whether some unknown force intervened to save the Rift Gate without being noticed. 
Rift Crack in the sky. pic.twitter.com/5dSrwY8LtS

— notkrae (@realkrae) February 28, 2023
Aside from the wreckage, the thin red trail leading up from the center of the tower is a clear indication that the Warden's Watch was the source of this rift. While the current map was only recently cobbled together at the start of season one, the rift appears to be threatening to rip it apart once more.
Due to the lack of a finale event, fans are unlikely to directly experience whatever bad things are on the way as a result of the rift, but the launch trailer for the new season promises to be epic. One of the hallmarks of Fortnite chapters is that they eventually sink into a cataclysm, such as the chrome that later destroyed chapter three.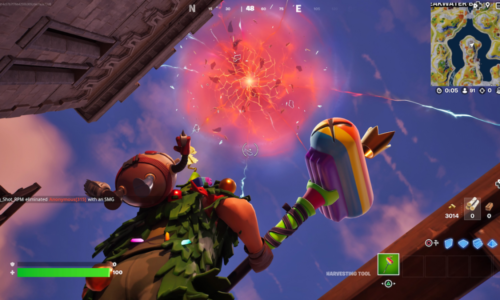 As the game nears its conclusion, players should concentrate on completing some of the game's final few quests for their rewards, such as those for the Cipher questline. Right now, everything you do is being watched over by this new feature in the sky, which may or may not be a threat.
With the end of season one fast approaching, this rift might change in some way tomorrow to give players a solid hint about its true purpose.
Related: