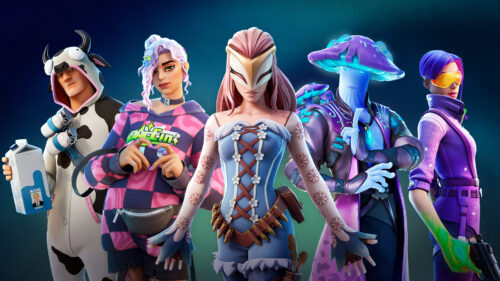 Everything you need to know about Fortnite Cipher Quests, including objectives, rewards, and more, is right here.
Fortnite Guide – How to complete Cipher Quests
Following the success of Most Wanted, the recent 23.50 update added the Cipher Quests, which task players with solving clues in order to crack Encrypted objectives and earn rewards. Each day until March 7, a new set of Unencrypted missions will be made available, and they will all be expired after March 10, so there will be plenty to do.
So far, every Unencrypted Cipher Quest has been revealed:
Visit Bastion Outposts (3)
Collect ammo from chests (150)
Upgrade vehicles with Off-Road Tires or Cow Catchers or (3)
Hit enemies with ranged weapons from 75 meters or more (5)
Get eliminations with a weapon of Uncommon rarity or higher (3 – Four Stages)
Damage opponents with the Infantry Rifle or the Six Shooter (300 – Four Stages)
Discovery Quest – Earn XP in Creator Made Experiences (50,000)
While unencrypted missions are fairly straightforward, Fortnite's Encrypted Cipher Quests have "inconclusive" descriptions. These hazy objectives will provide subtle hints on how to complete them, so players will have to figure out what the Quest is asking them to do.
| Quest | Clue | Solution |
| --- | --- | --- |
| 1.17.23.9.14. 19.19.24.1.21.6 | Inspect the wall… beneath eastern building at… | Anvil Square |
Rewards
Fortnite players can earn free rewards by completing both Encrypted and Unencrypted Cipher Quests. These are mostly for completing a certain number of Quests, so keep an eye on each new set of objectives.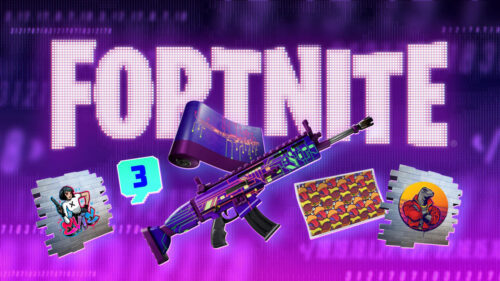 Here're all of the Fortnite Cipher Quest rewards:
| Reward | How to unlock |
| --- | --- |
| Keep the Peace (Spray) | Complete 7 Unencrypted Cipher Quests |
| Order Up (Loading Screen) | Complete 15 Unencrypted Cipher Quests |
| Deciphered (Emote) | Complete 24 Unencrypted Cipher Quests |
| Circuitry (Weapon Wrap) | Complete 3 Encrypted Cipher Quests |
| Distant Roar Spray (Spray) | Complete a specific Encrypted Cipher Quest (TBC) |
That's all there is to know about Cipher Quests in Fortnite.
Related: