It can be challenging to track down the Zaya Radar Dome on the vast map of MW2 DMZ, which is why we put together this guide. Continue reading to learn more about this dome and its location.
Zaya Radar Dome Location in MW2 DMZ
The Zaya Radar Dome is the northernmost building within the Zaya Observatory point of interest, just beyond the P-shaped building. It resembles a massive golf ball and has a locked double door at its base. The roads north-east or north-west of the POI are the best entry points because they take you directly to the Radar Dome, avoiding much of the danger.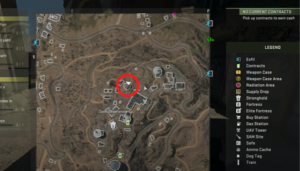 Unfortunately, a key is required to enter the Zaya Radar Dome, so you should begin your search immediately. The key is aptly named 'Zaya Radar Dome key,' so you'll know exactly what it is when you find it.
Once you've made your way up the mountain, you'll need to be cautious because the area is teeming with tough AI foes. Bring a squad you can rely on, or make sure you're properly armed and prepared for a fight.
If you were trying to find the Zaya Radar Dome in the MW2 DMZ, that should be all the information you need.
About Call of Duty: Modern Warfare II
Call of Duty: Modern Warfare II is a 2022 first-person shooter game published by Activision and developed by Infinity Ward. It is the nineteenth installment in the Call of Duty series and a sequel to the 2019 reboot. On October 28, 2022, it was released for the PlayStation 4, PlayStation 5, Windows, Xbox One, and Xbox Series X/S.
Call of Duty: Modern Warfare II
Developer(s)
Infinity Ward
Publisher(s)
Activision
Writer(s)

Brian Bloom
Eric Anderson
Justin Harris
Matthew Haraza Davis

Composer(s)
Sarah Schachner
Series
Call of Duty
Engine
IW 9.0
Platform(s)

PlayStation 4
PlayStation 5
Windows
Xbox One
Xbox Series X/S

Release
October 28, 2022
Genre(s)
First-person shooter
Mode(s)
Single-player, multiplayer