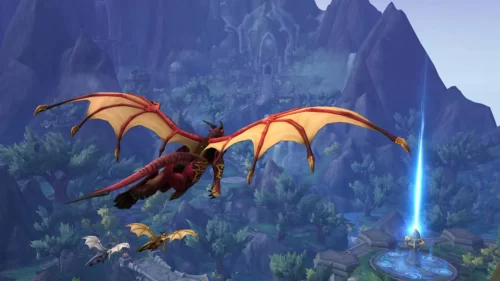 The Restorative Water is just one of many novel and intriguing items to be discovered within Zskera Vaults in WoW Dragonflight. What you need to do to obtain it is detailed below.
WoW: Dragonflight Guide – How to get Restorative Water
To obtain the Restorative Water, you must first gain access to the second level of the Zskera Vaults. Once you have it, you must search the rooms on the second floor of the Zskera Vaults. There will be rooms with boiling pots in them. When you find them, an Empty Obsidian Vial will be on the floor next to a pot of green liquid. Pick it up and put it in the boiling blue liquid pot. You will then be given a vial of Restorative Water!
WoW: Dragonflight Guide – How to use Restorative water
Within the Zskera Vaults, you can use this item in two ways:
If you want to get the Battle Pet, go back to the first floor of the Vaults and find the room with the aquarium. Then you can use the Restorative Water in the aquarium to get Patos the Battle Pet.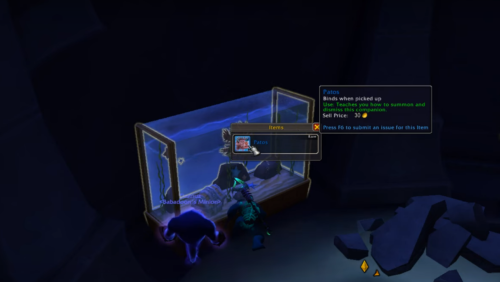 With this item, you can also get the toy. You can get the Overgrown Skeleton Toy by going to the room with the pile of bones and using the Restorative Water.
This brings us to the end of our guide on how to get the Restorative Water and use it in WoW Dragonflight.
About World of Warcraft: Dragonflight
Following Shadowlands, World of Warcraft: Dragonflight is the ninth expansion pack for the massively multiplayer online role-playing game (MMORPG) World of Warcraft. It was announced in April 2022 before being released on November 28, 2022.
Related: