The Patriots and Bills will face the tall task of having to play a very meaningful football game on Sunday afternoon following the severe injury to Bills' safety Damar Hamlin on Sunday night.
Updates Injury Status on Bills star Damar Hamlin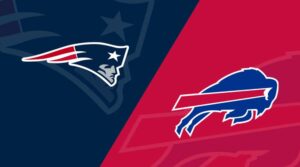 The injury bug has hit the Bills hard this season. The obvious new addition to the IR this week was Damar Hamlin. He joins DE Von Miller, WR Jake Kumerow, WR Jamison Crowder, OT Tommy Doyle, and S Micah Hyde.
After being in the hospital in critical condition for several days, Hamlin began to communicate by writing and then gradually began to speak.
And now, the NFL player has taken to social media to express his gratitude to all of the fans and NFL players who have sent him well wishes.
On Twitter, he stated: "Putting love into the world comes back 3xs as much… thankful for everyone who has reached out and prayed.
"This will make me stronger on the road to recovery, keep praying for me!"
On the third-to-last play of the Jets game, Josh Allen suffered a 'elbow' sprain. He never missed a single game. Furthermore, he has participated fully in practice four of the last six weeks. Josh Allen is fine, and this is yet another demonstration of his injury resiliency.
As for the New England Patriots, they will have a lot of questions marks for Sunday. OT Isaiah Wynn and OT Marcus Cannon are on IR. Meanwhile, CB Jonathan Jones, WR Jakobi Meyers, CB Jalen Mills, and TE Jonnu Smith are 'Questionable' for the game. All practiced on Friday, but Mills (groin) missed the past five games and Smith (concussion) missed last week.