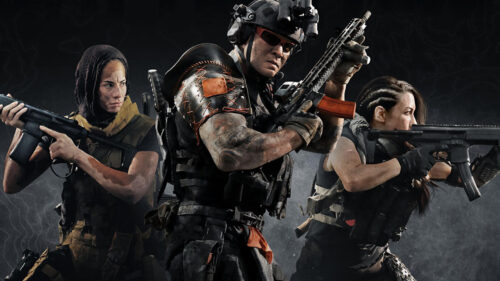 The "Expedition" König Operator Skin is one of many Battle Pass rewards available in Call of Duty: Warzone 2.0 Season 2.
Warzone 2 Guide – How to get Expedition König Operator skin in Season 2
The second season of Warzone 2 introduced numerous enhancements to Al Mazrah, including customizable Perks, the return of the 1v1 Gulag, and an improved loot system. Additionally, the update added Ashika Island, a smaller map ideal for Resurgence and DMZ.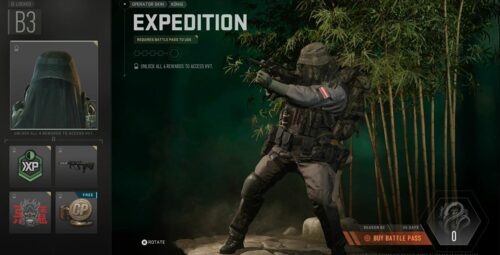 Along with the in-game changes, Season 2 introduces a new Battle Pass with 100+ rewards for players to earn as they progress through the free or premium tiers. There are four Operators to choose from, including "Expedition" König.
The "Expedition" König Operator Skin can only be obtained by purchasing the premium Season 2 Battle Pass. The skin, which is located in Sector B3, is fairly simple to unlock at the start of the interactive map.
"Expedition" König is fully outfitted in tactical gear. He is also wearing gloves and a mesh hood, which effectively covers his entire body.
Along with "Expedition" König, you can also earn the Ronin Operator Skin, the "Gozen" Kleo Operator Skin, and the "Sheathed Blade" Roze Operator Skin via the premium Battle Pass.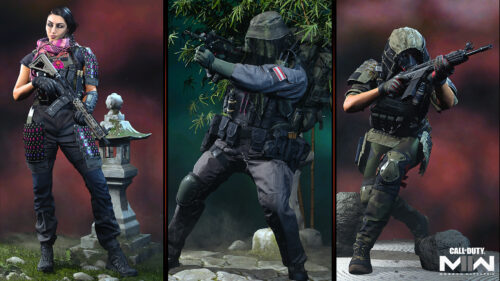 About Call of Duty: Warzone 2.0
Call of Duty: Warzone 2.0 is a free-to-play battle royale video game for the PlayStation 4, PlayStation 5, Windows, Xbox One, and Xbox Series X/S developed by Infinity Ward and Raven Software. It is a prequel to Call of Duty: Warzone, which was released in 2020. The game is included in 2022's Call of Duty: Modern Warfare II but does not require the purchase of the previous title. It first appeared in Modern Warfare II content during Season 1. The game includes cross-platform play as well as a new extraction mode called DMZ.
Related: