To help players make the most of their time in Warzone 2.0 DMZ, this guide details the location of the Tower Conference Room and the Control Tower. Continue reading to find out more.
Warzone 2.0 DMZ – Tower Conference Room location
To begin, make sure you have both that key and the Control Tower Key in your backpack at the start of a DMZ match. Before you queue, remember to remove them from your key stash and place them in your backpack.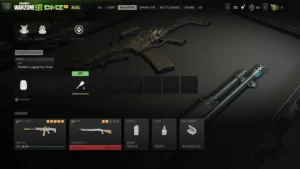 Now that you have the keys in your possession, you should make your way south to Al Malik Airport. Just north of Al Bagra Fortress, this attraction can be found in the very southern part of Al Mazrah. In the airport, look for the flashlight-shaped Control Tower icon on your map. The tower is located near the airport's southern end.
Proceed to the Control Tower, then around the back to two garages with a large palm tree in front of them. Open the door between the garages with your Control Tower Key before proceeding to the actual Control Tower. Beware, there are dozens of AI waiting for you inside the Control Tower.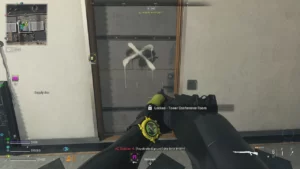 After making your way through the Control Tower, look for a locked door with a white "x" painted on it. This is the Tower Conference Room, and it will appear on your screen if you enter through the correct door. Use your key to enter the room and collect the loot that awaits you.
About Call of Duty: Warzone 2.0
Call of Duty: Warzone 2.0
Developer(s)

Infinity Ward
Raven Software

Publisher(s)
Activision
Series
Call of Duty
Engine
IW 9.0
Platform(s)

PlayStation 4
PlayStation 5
Windows
Xbox One
Xbox Series X/S

Release
November 16, 2022
Genre(s)
Battle royale, first-person shooter
Mode(s)
Multiplayer