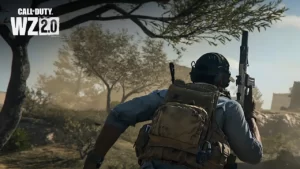 Another major content update arrives. Here's everything we know about Warzone 2 Season 2, including the release date, Resurgence map leak, and so on.
Warzone 2 Season 2 release date
Warzone 2 Season 2 will be released on February 15, 2023. These updates typically arrive around 9 a.m. PT / 1 p.m. ET / 6 p.m. GMT, but stay tuned for more details.
Season 02 will be launching on February 15. Stay tuned for additional intel. pic.twitter.com/G80TiutG62

— Call of Duty (@CallofDuty) January 18, 2023
Warzone 2 Resurgence map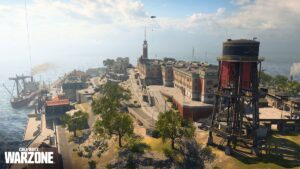 Thankfully, the developers have stated that they will be adding a Resurgence map to Warzone 2. Seemingly leaked ahead of time, this new map depicts a grassy island with POIs such as Castle, Port, Town Center, and Greenhouses.
Here are all of the leaked POI names:
Apartments
Beach Club
Castle
Greenhouses
Industrial Ruins
Port
Power Plant
Residential
Shipwreck
Town Center
Water Treatment
We still don't know what the map's name is or where it is in the world. A small island off the coast of Al Mazrah has been spotted by players, so that could be it.
According to the leak, the new Resurgence map will hold around 50 players and will also appear as a 24v24 Ground War map in DMZ and Modern Warfare 2. Many people believe Castle is referring to the classic World at War map, but we'll have to wait and see.
Warzone 2 Resurgence map in DMZ
According to the leak and what appears to have been confirmed by the developers, the new Resurgence map will be available in the DMZ. Infinity Ward announced on their blog that "a new exclusion zone" would be added to Warzone 2 as part of the game's major changes. Exclusion Zones are the areas you load into, and as of Season 1 Reloaded, Al Mazrah and Building 21 are the only two available.
Warzone 2 Season 2 Operator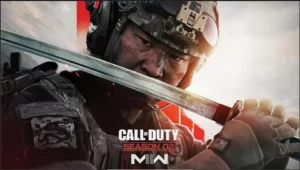 The key art for Modern Warfare 2 and Warzone 2 Season 2 has been leaked, revealing the return of the Ronin Operator. Ronin, who is based on real-life US Army Veteran Tu Lam, made his debut in Modern Warfare 2019. He appears to return in Modern Warfare 2 and Warzone 2 Season 2, with the season taking on a Japanese theme.
Warzone 2 season 2 weapons
It looks like the second season of Warzone 2 will add a crossbow and maybe a Vepr-12 Shotgun. The crossbow was a secret Easter egg weapon in the Modern Warfare 2 campaign, and it looks like data mining and another copyright strike have confirmed its existence. While the shotgun seems to have been revealed by some attachments you can find and use in private matches. There is probably a third weapon, but nothing has been found yet.