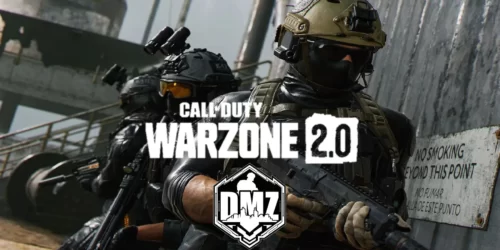 If you're looking for help with the new faction mission Labs Investigation in Warzone 2.0 DMZ, we've got your back.
Warzone 2 DMZ Guide – How to complete the Labs Investigation mission
Since the Labs Investigation mission takes place inside Building 21, players will need to get an access card from one of the DMZ maps. Given the nature of the game, however, this is much easier said than done. Here's how you can obtain an access card:
Open orange chests.
Loot supply drops.
Take down the Helicopter Commander.
Complete HVT contracts.
Buy one from a buy station.
Unfortunately, all of these methods (except for the last one) require a lot of luck. Getting chests, supply drops, and HVT kills doesn't always give players access cards, so it may take them a few matches to get one. Plus, they'll still have to use the card to extract.
Access cards to Building 21 can also be bought at buy stations for a whoopping $40,000 each. Go farm contracts, loot safes, and raid strongholds in a single DMZ match to get this much money (and try not to die along the way).
Now comes the challenging part. Players in Labs Investigation will sneak through the corridors of Building 21 in search of the generator room, which can be accessed only after the security systems have been disabled. Typically, this occurs when the clock strikes eleven o'clock.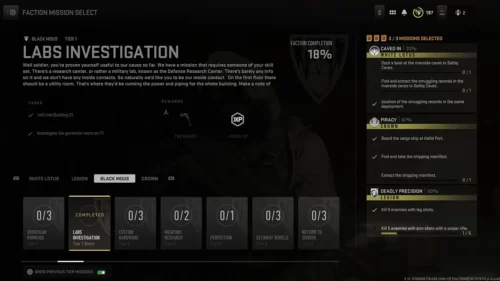 The generator room is located on the same floor as the parking garage. Look for a sign on the wall that reads A1 or B1 and proceed through the adjacent door. Between these two entrances is the generator room for Building 21. (look for the grey door with the DRC logo). If either C1 or D1 is written on the walls of the garage, proceed to the opposite end.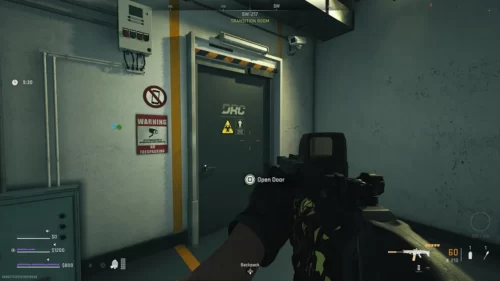 Entering the room immediately completes the Labs Investigation mission card and gives players access to Black Mous' Tier 2 jobs. Nonetheless, keep in mind that there will be a swarm of NPCs inside the room. Prepare for a brief firefight.
This brings us to the end of our guide on how to complete the Labs Investigation mission in Warzone 2.0 DMZ.
Related: