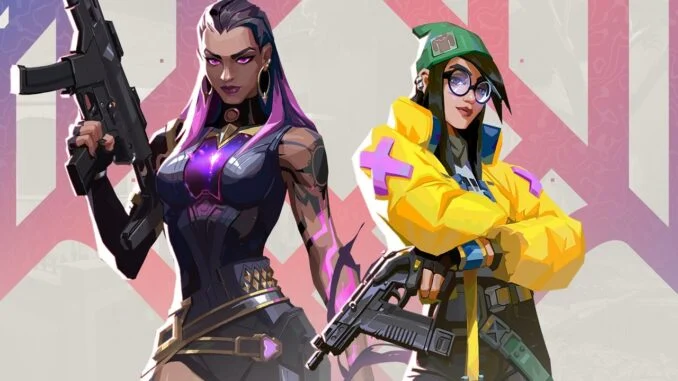 Valorant Episode 5 Act 2 release date
The release date for Valorant Episode 5 Act 2is August 23, and the game's status website says the update's start time for maintenance and downtime is 06:00 PDT and 09:00 EST.
As for the European servers, the status website says that the downtime is 20:00 PDT on August 23, which translates to 04:00 BST on August 24.
Flex more than just your skills with the new #VALORANTChampions collection.
Available starting August 23rd for a limited time, get the Champions Phantom Skin, Butterfly Knife, and more in the store! pic.twitter.com/OGqZH2DvEH

— VALORANT (@PlayVALORANT) August 19, 2022
Valorant 5.04 Patch Notes
BUGS
Fixed a bug where Yoru's Gatecrash would sometimes leave floor markers in incorrect locations
Game System:
We've added a few  quality of life improvements to crosshairs and are excited to share them with you!
Added the ability to select a custom crosshair color.

Go to Settings >> Crosshair >> Primary, Aim Down Sights, or Sniper Scope

On the drop down menu for color, select Custom and input the Hex Code (6-digit RGB) value of desired color

If a non-Hex code is entered, crosshair will revert to the previous color.

Added the ability to independently tune horizontal and vertical crosshair lines.

Go to Settings >> Crosshair >> Primary or Aim Down Sights >> Inner/Outer Length

Disabling the middle "chain" icon enables independent tuning.

Left slider is for horizontal line and the right slider is for the vertical line.

Added the ability to copy spectating player's crosshair settings

When spectating another player, type "/crosshair copy" or "/cc" to import the crosshair of the player you are spectating and save it as a new crosshair profile

Increased the number of crosshair profiles available from 10 to 15
Valorant wiki :
Developer(s)
Riot Games
Publisher(s)
Riot Games
Director(s)

David Nottingham
Joe Ziegler

Producer(s)

Anna Donlon
John Goscicki

Designer(s)

Trevor Romleski
Salvatore Garozzo

Programmer(s)

Paul Chamberlain
Dave Heironymus
David Straily

Artist(s)
Moby Francke
Composer(s)
Jesse Harlin
Engine
Unreal Engine 4
Platform(s)
Microsoft Windows
Release
June 2, 2020
Genre(s)
First-person hero shooter
Mode(s)
Multiplayer